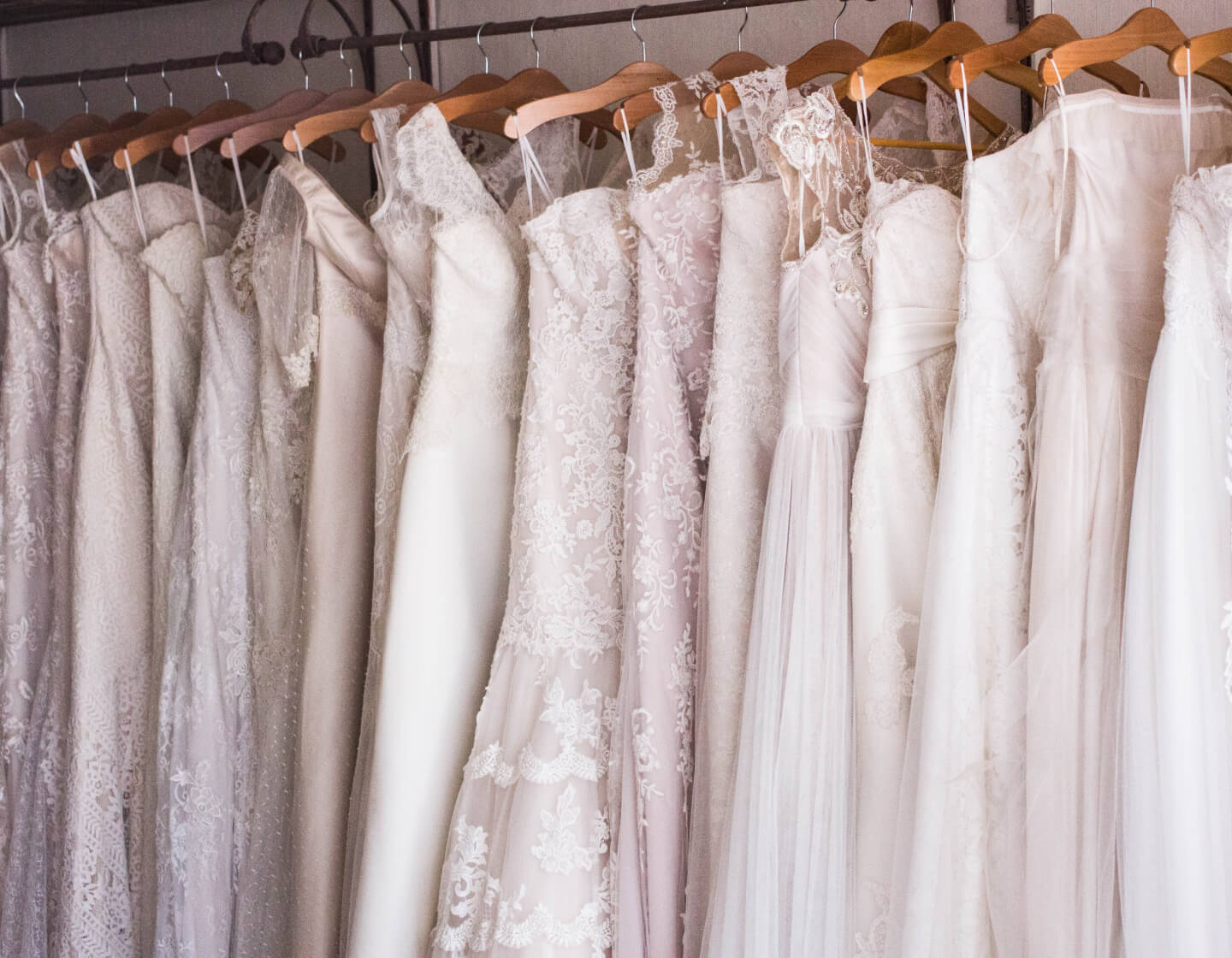 One of the biggest decisions you'll make for your big day is choosing your wedding gown, and it could cost a lot of money. According to Brides and The Knot, brides could spend around $1,600 on their wedding dress. To save money, some brides are opting for a rental or pre-owned dress. What bride doesn't want to save money on her dream wedding dress?
We believe you can still save money buying your dream wedding dress without having to compromise on quality or fit. However, there are benefits (and downfalls) to both options, so the best thing to do is to compare the two choices.
Buying vs. Renting Wedding Dress Cost Comparison
We did some research and looked into the typical cost of renting a wedding dress.

The good news is that this decision is totally up to you! Choose whatever you're comfortable with and what your budget and timeline allow. If you're still unsure which direction to go, check out our affordable gowns see how they compare between a rental and pre-owned.
Endless, can be sold or kept for future generations
Sometimes, there may be flexibility to change your rental if it doesn't fit or work out Once you finalize your rental, it may be a tight turn-around to return (typically 1-2 days)
Yes, any alterations can be made, allowing you to get a perfect fit.
No need to clean/preserve it
Great option for destination weddings (no need to try & pack it or have it wrinkled or potentially lost)
The previous bride typically fixes any flaws or imperfections/cleans the gown before selling

You may receive additions or accessories (bustle, veil, etc.)
Limited selection compared to buying new or pre-owned Typically delivers 1-5 days before the big day (so choose your timing wisely) May have visible wear & tear Fit will likely not be ideal due to multiple wears and no alterations May have to pay a damage deposit/fee No sentimental value & can't be passed down to family members
Less sentimental value knowing another bride wore it first