Wedding Dress Silhouettes, Necklines, Waistlines, Trains And Fabrics defined
Wedding dresses come in a dizzying amount of options. Here is a glossary of wedding dress terms to help you find the style that's perfect for you!
Silhouettes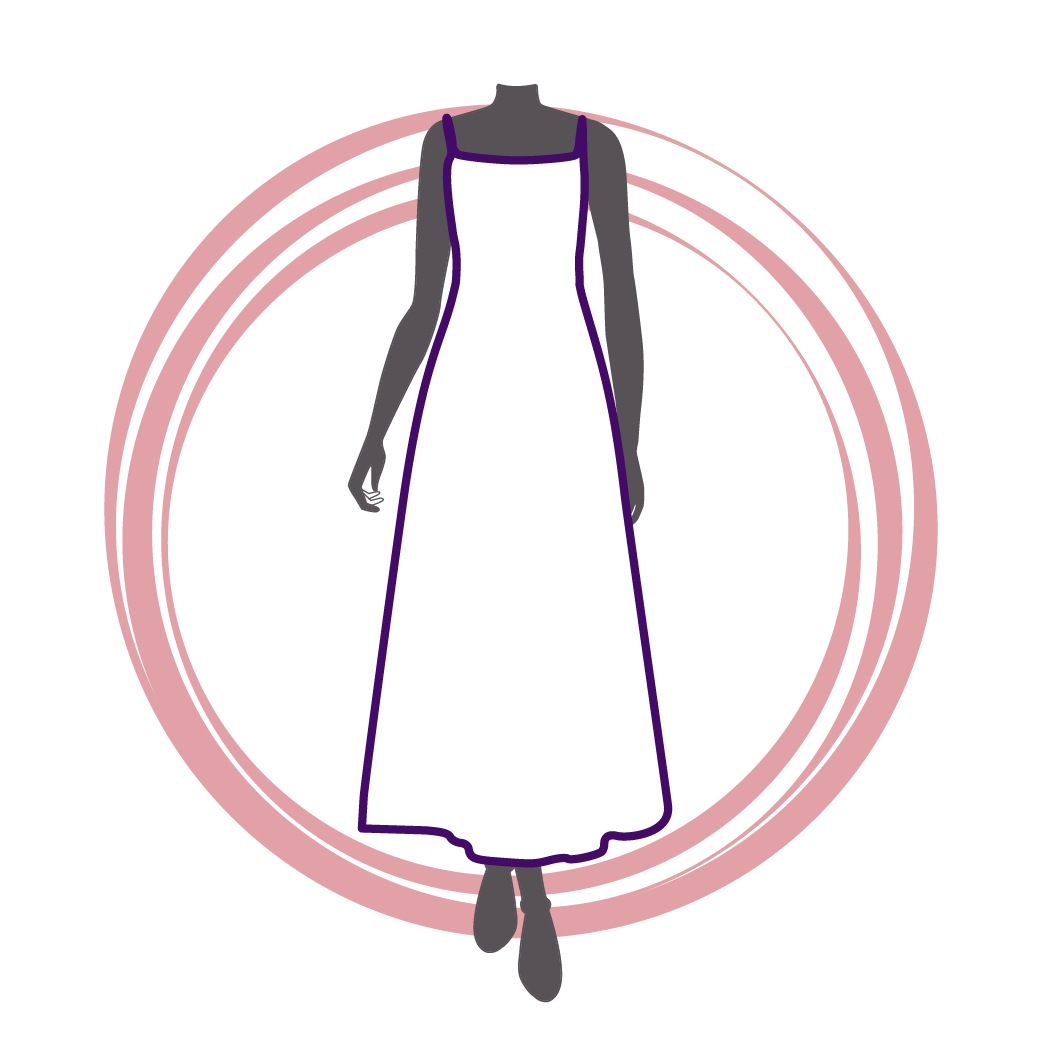 A-line
fitted at the bodice and flows out to the ground, with an unbroken line (resembling the outline of an uppercase A)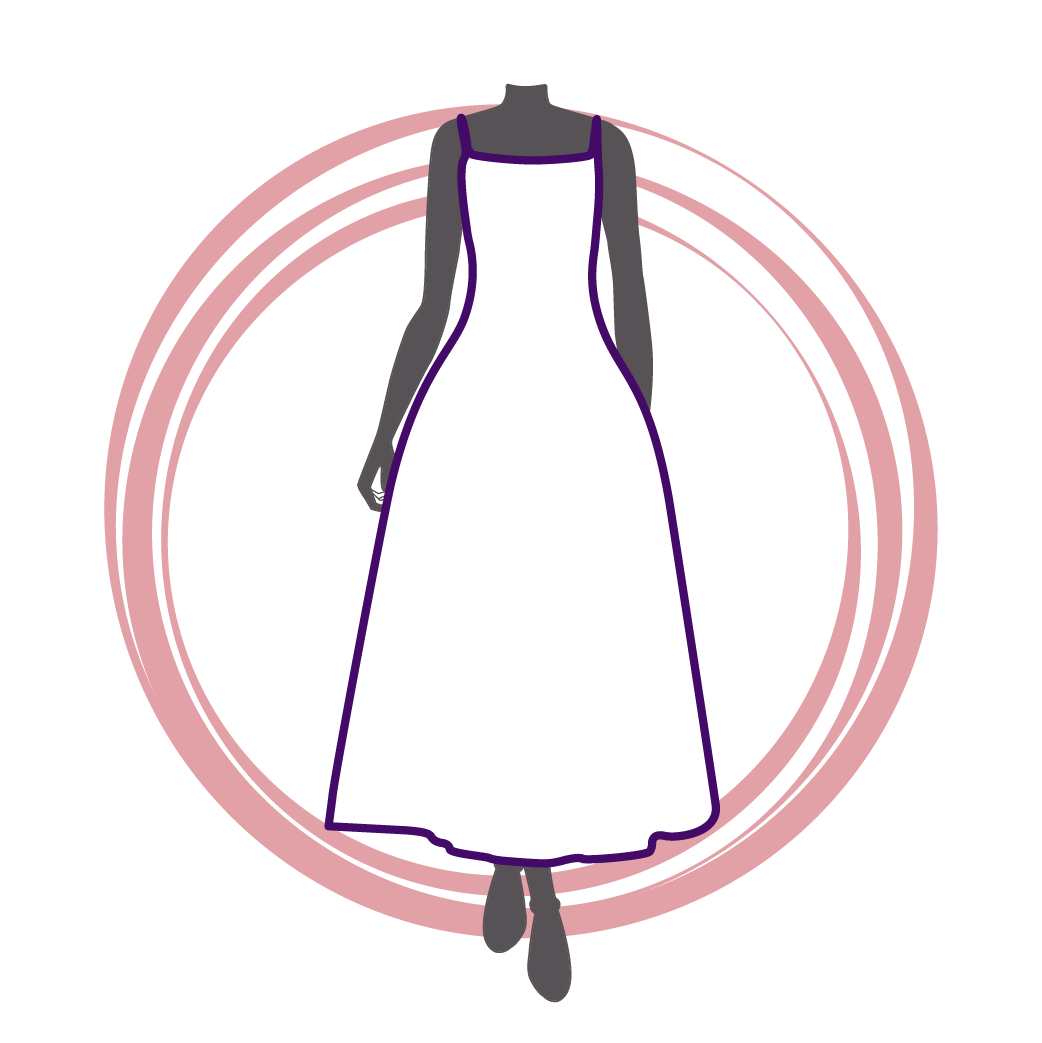 Ballgown
fitted at the bodice and has a waistline that leads to a full skirt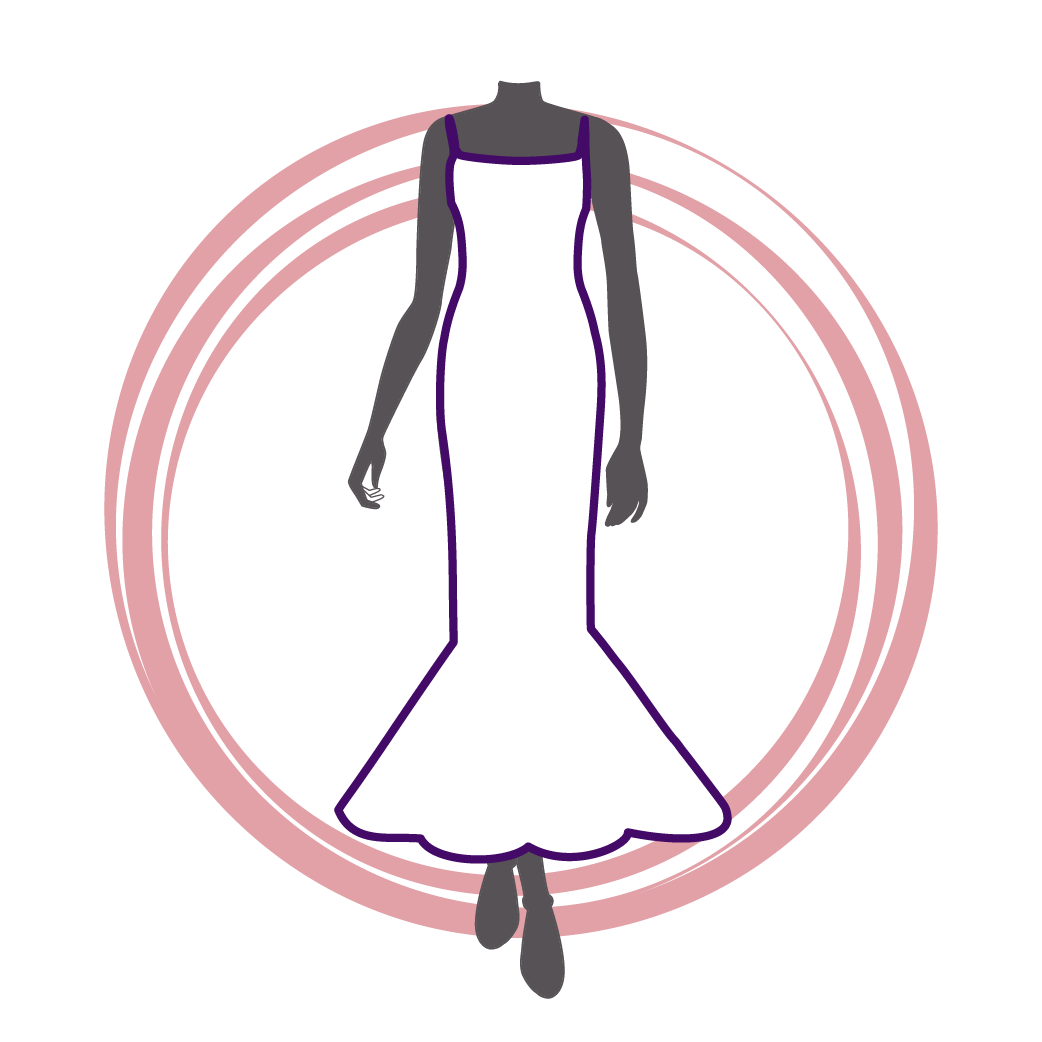 Mermaid
fits closely to the body from the chest to the knee, then flares out to the hem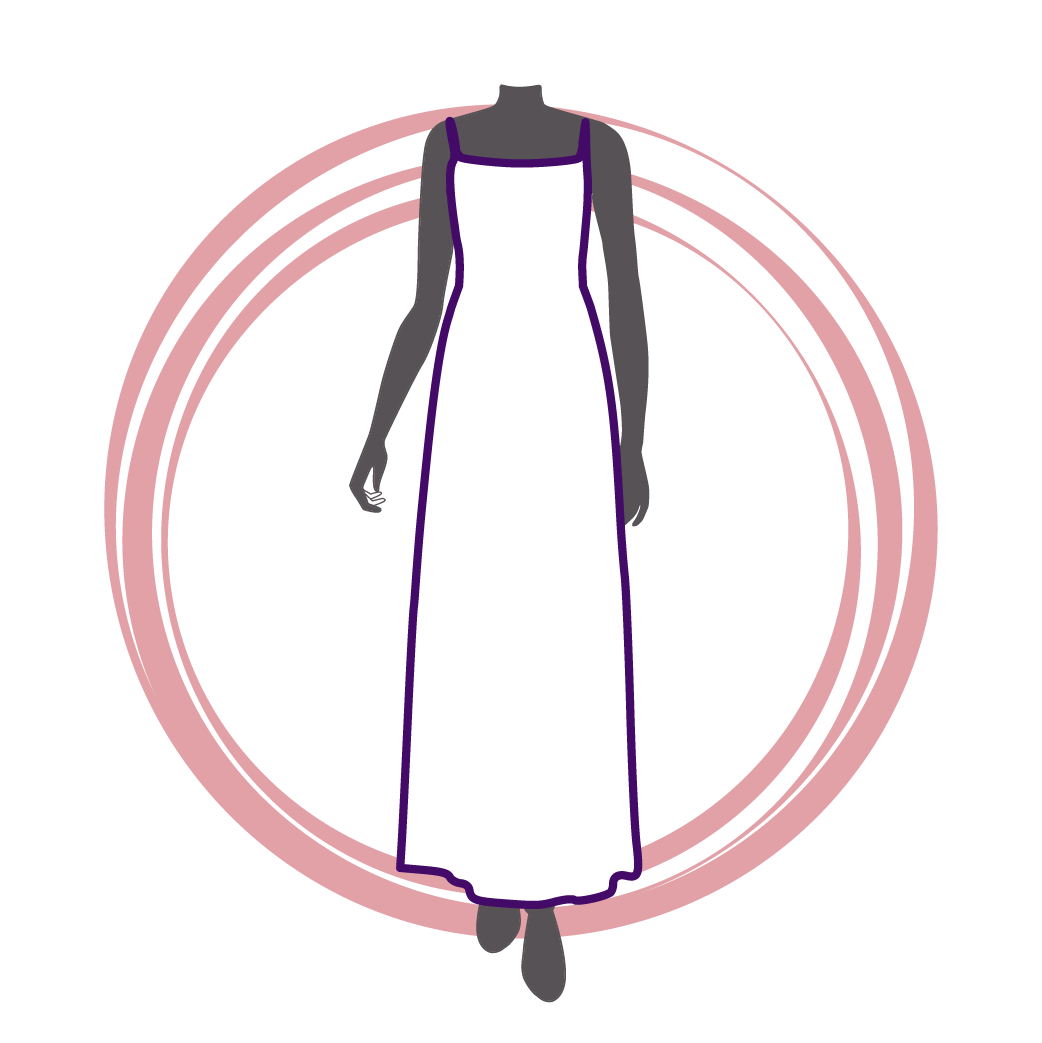 Sheath
fits very closely to the contours of the body. Has a straight skirt with no waist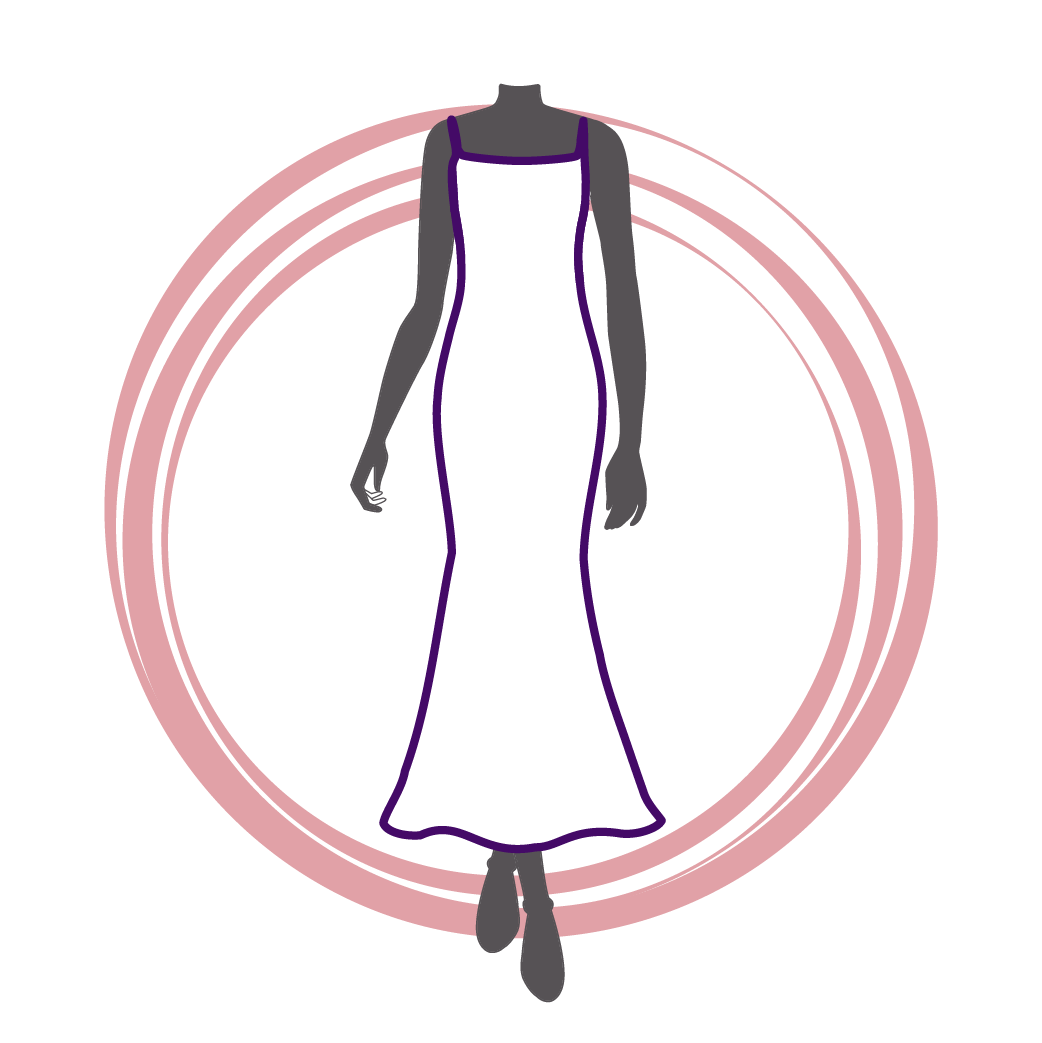 Trumpet
fits closely to the body until the midhip and then widens gradually to the hem. (resembling the mouth of a trumpet). Often confused with mermaid, but trumpet flairs from mid-hip, whereas mermaid flairs below the knee
Necklines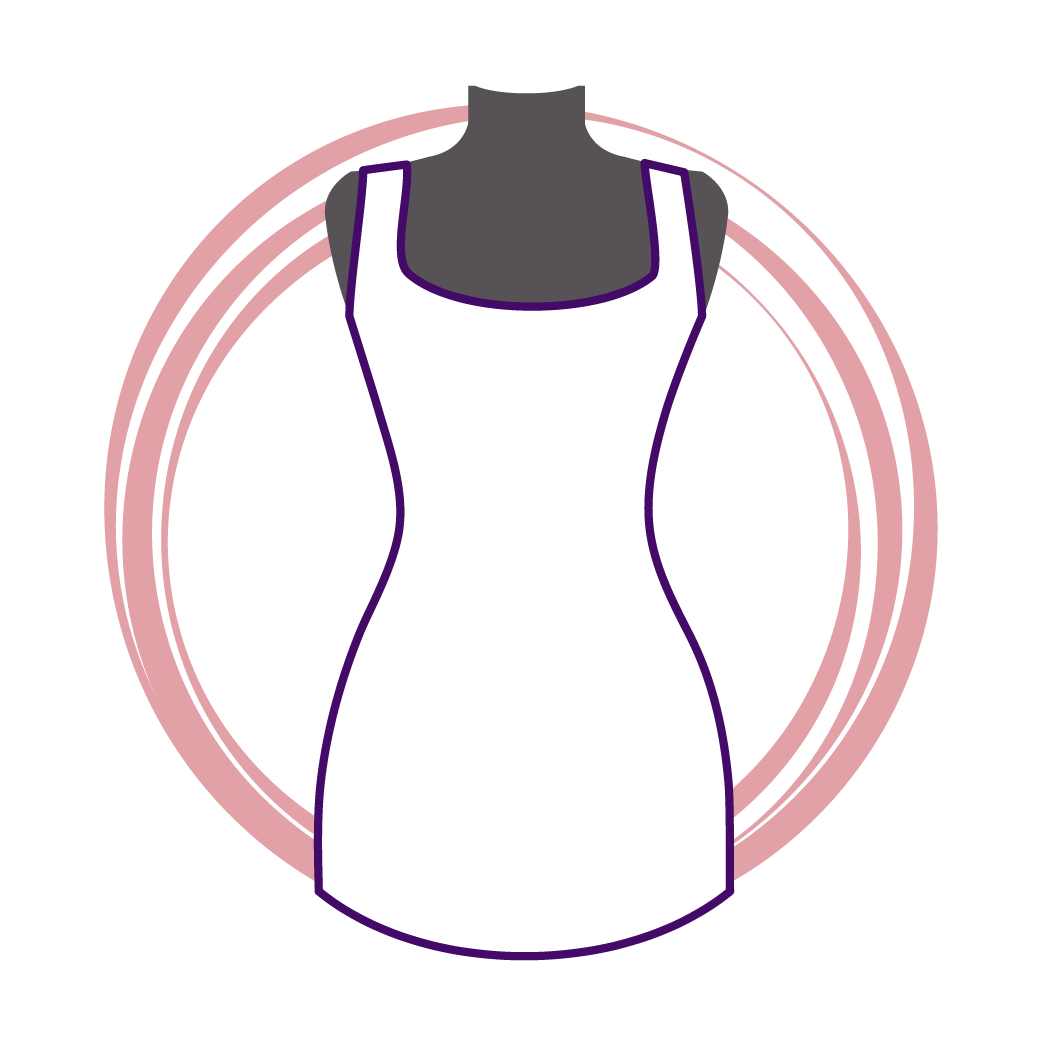 Square
has a straight horizontal bodice that meets with straps in a 90 degree angle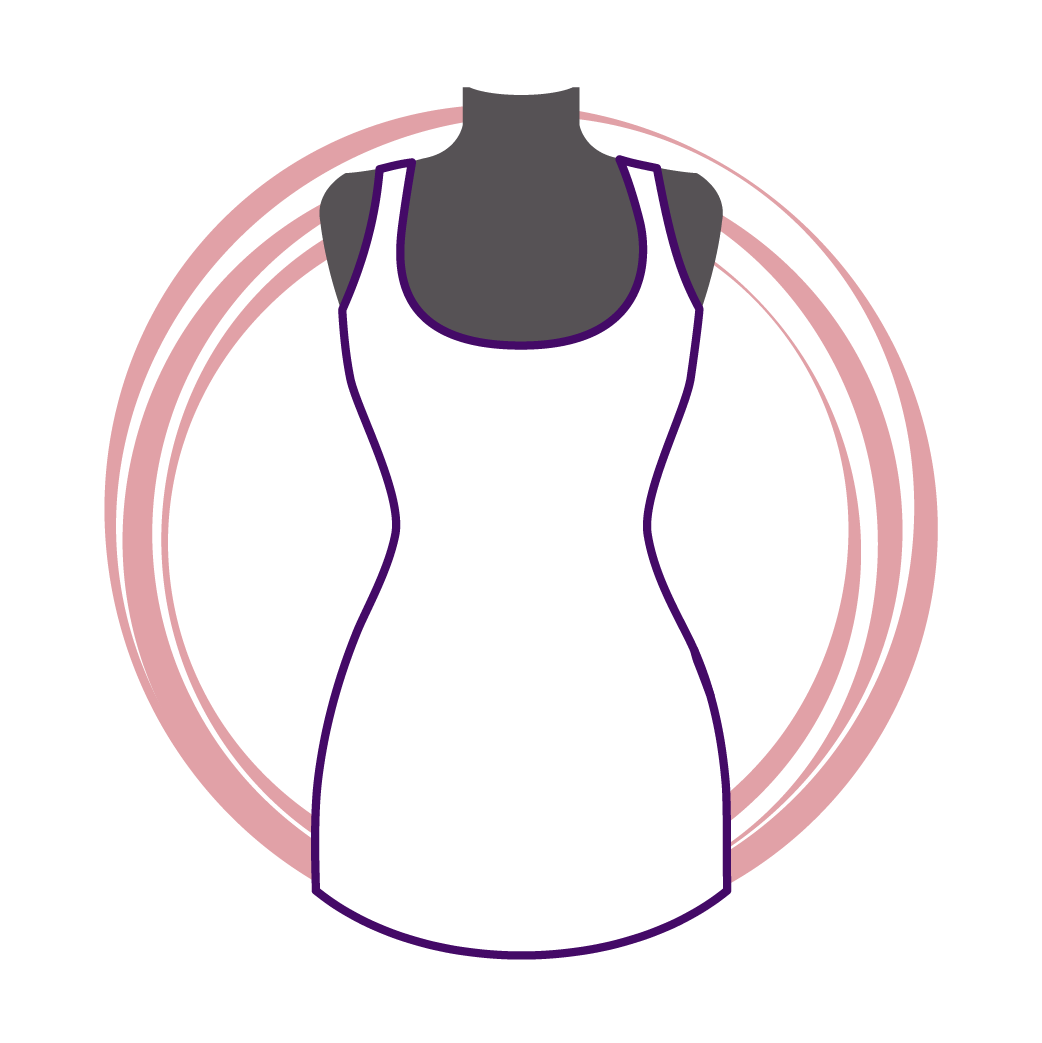 Scoop
U shaped neckline with varying depth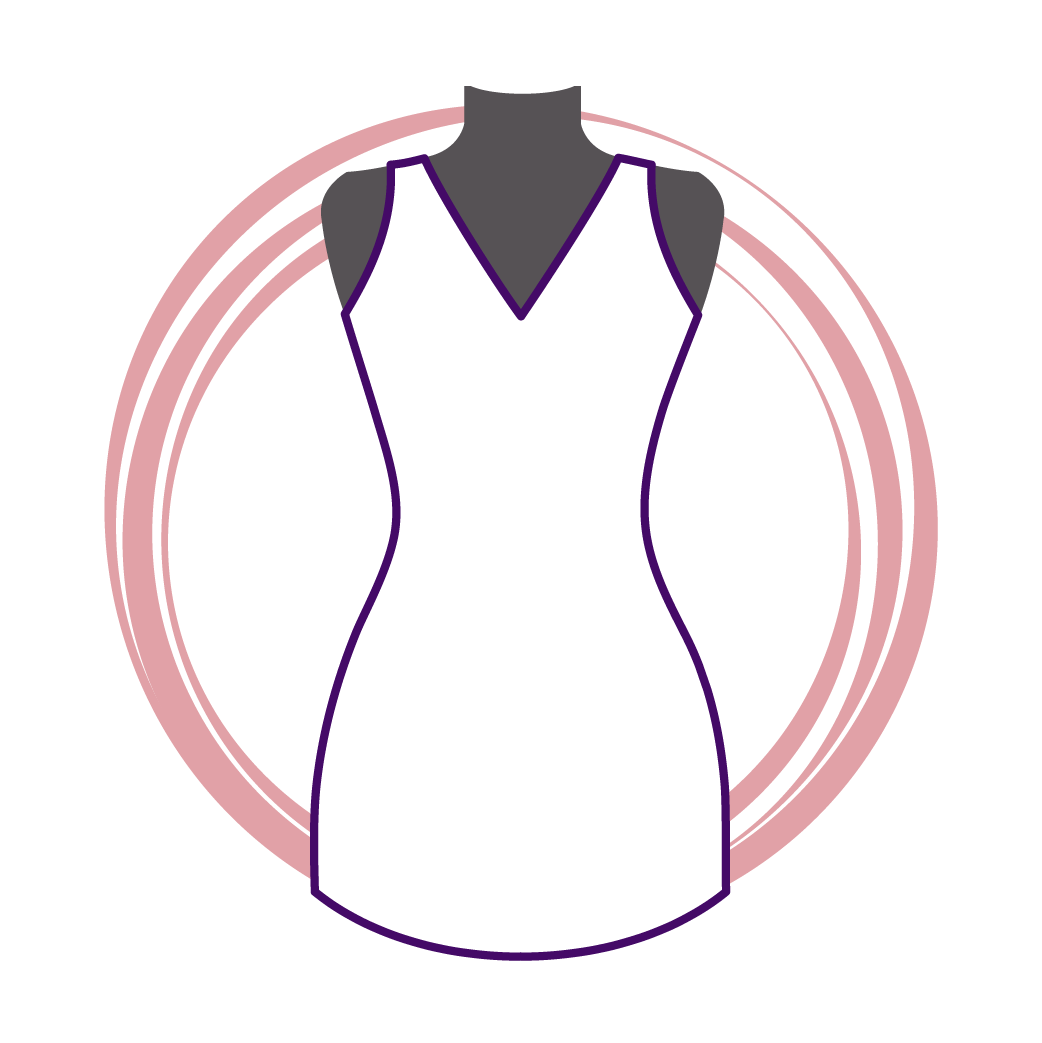 V-neck
dips down in a V-shape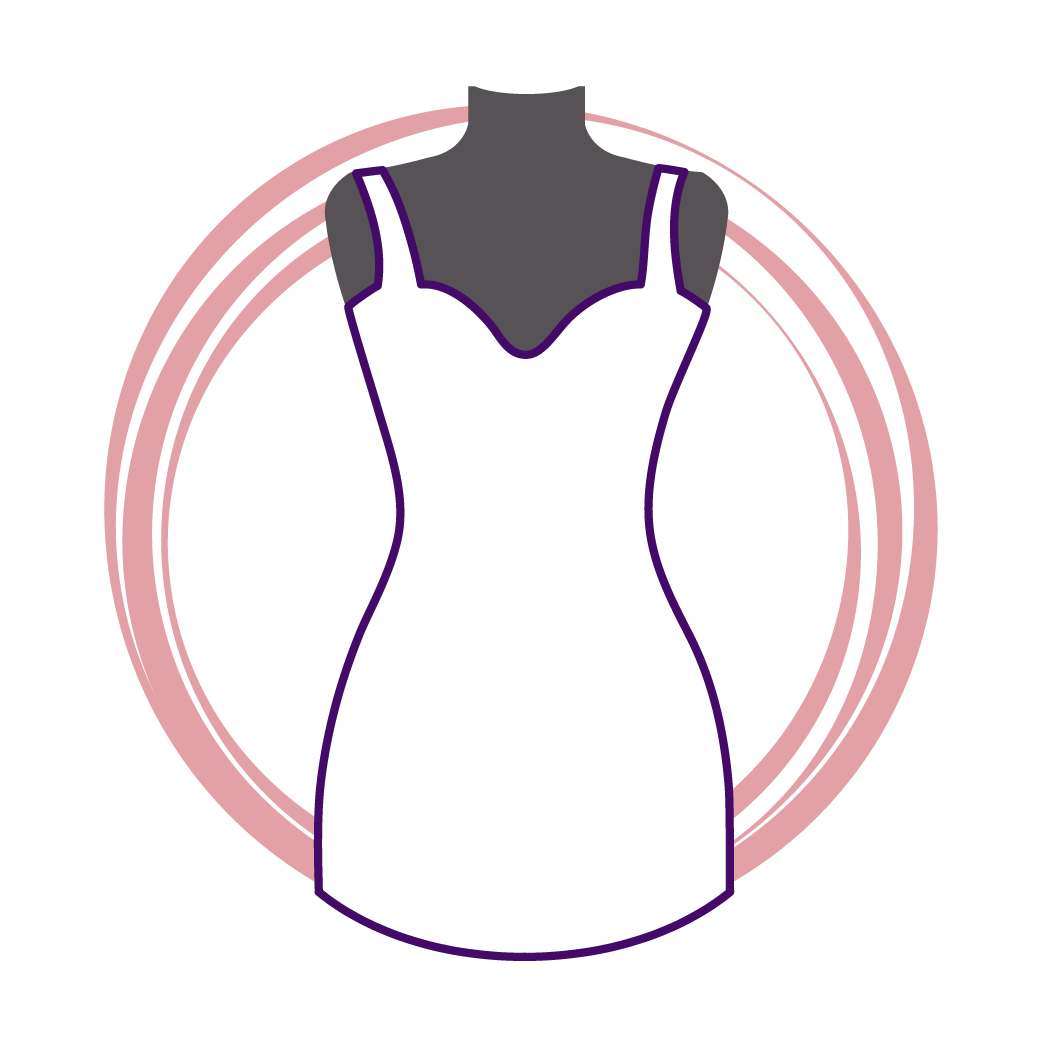 Sweetheart
neckline is shaped like the top half of a heart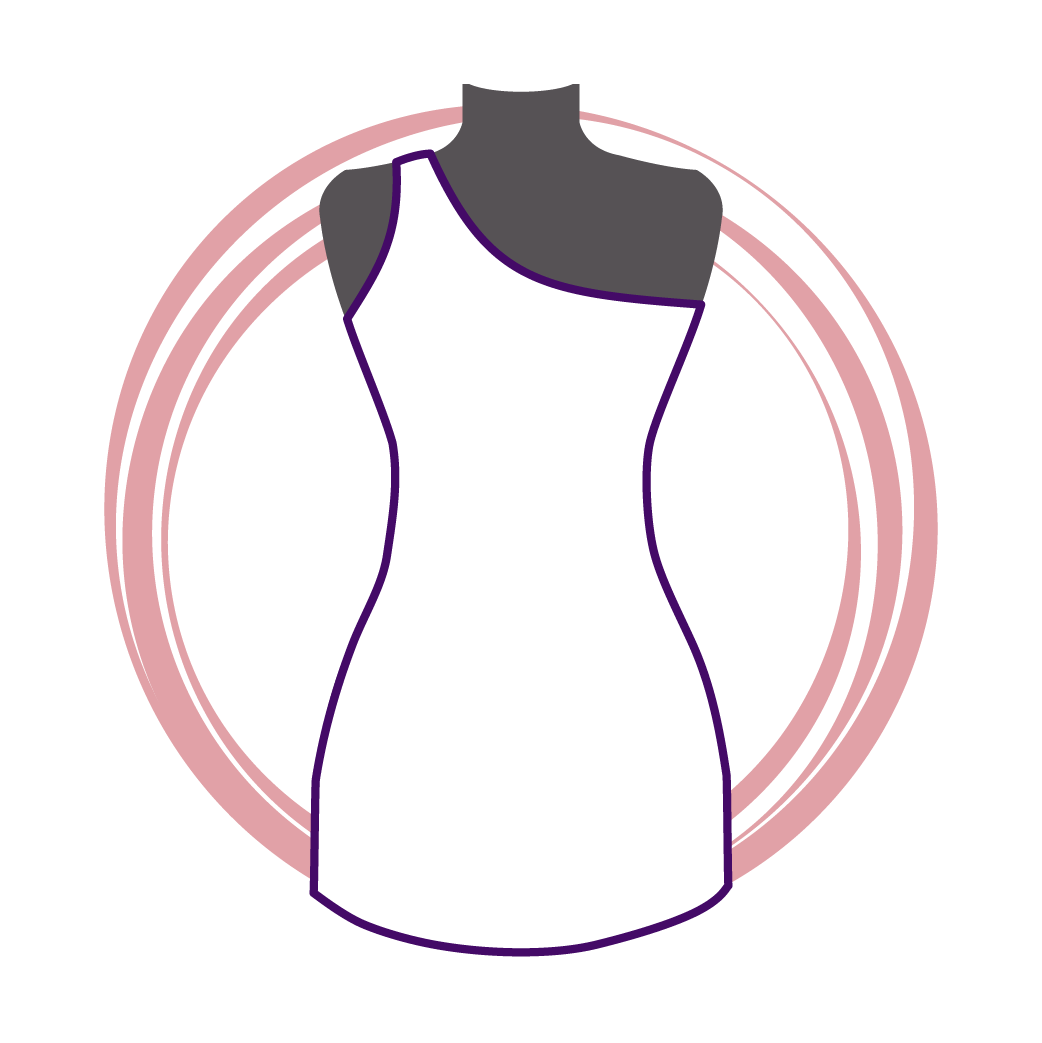 One Shoulder
strap across one shoulder only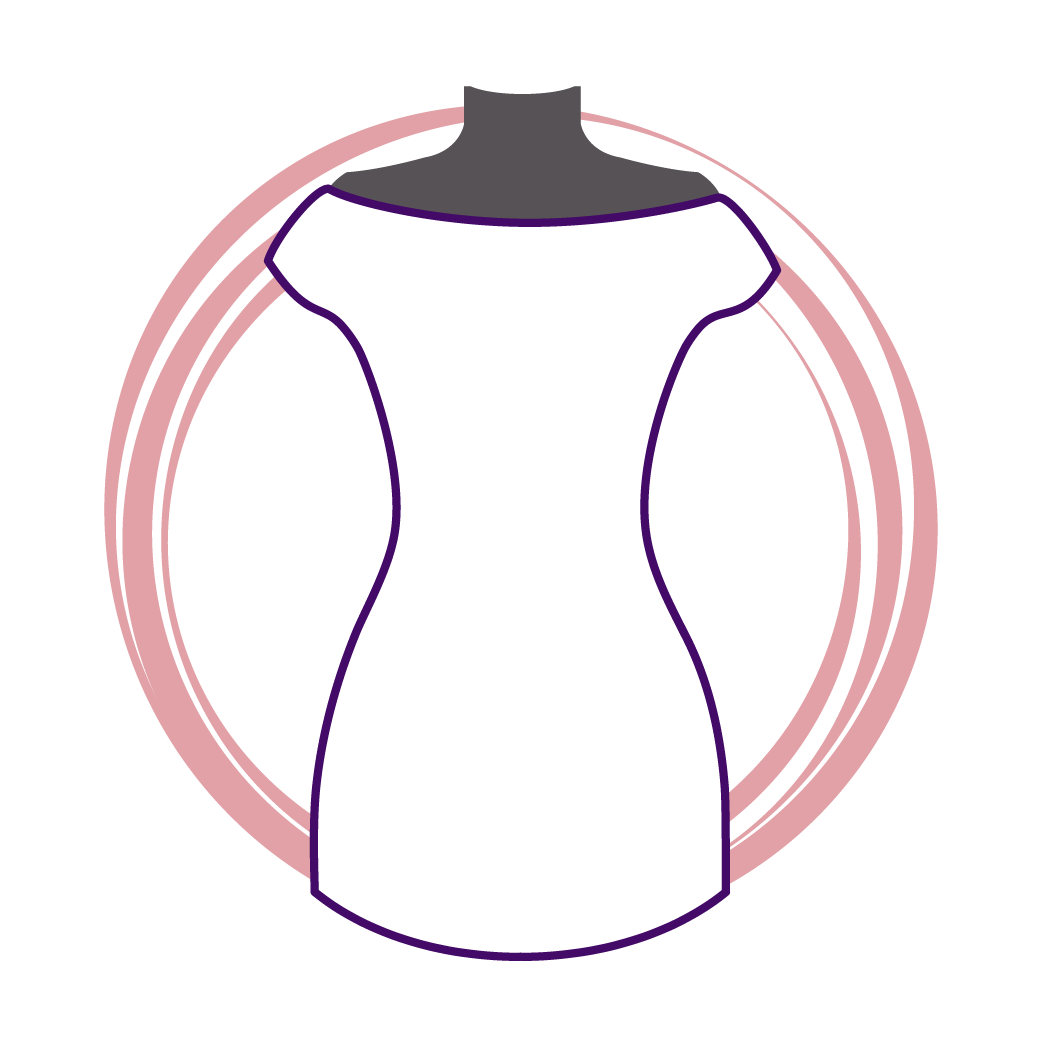 Off the Shoulder
sits below the shoulders and highlights the collar bone and shoulders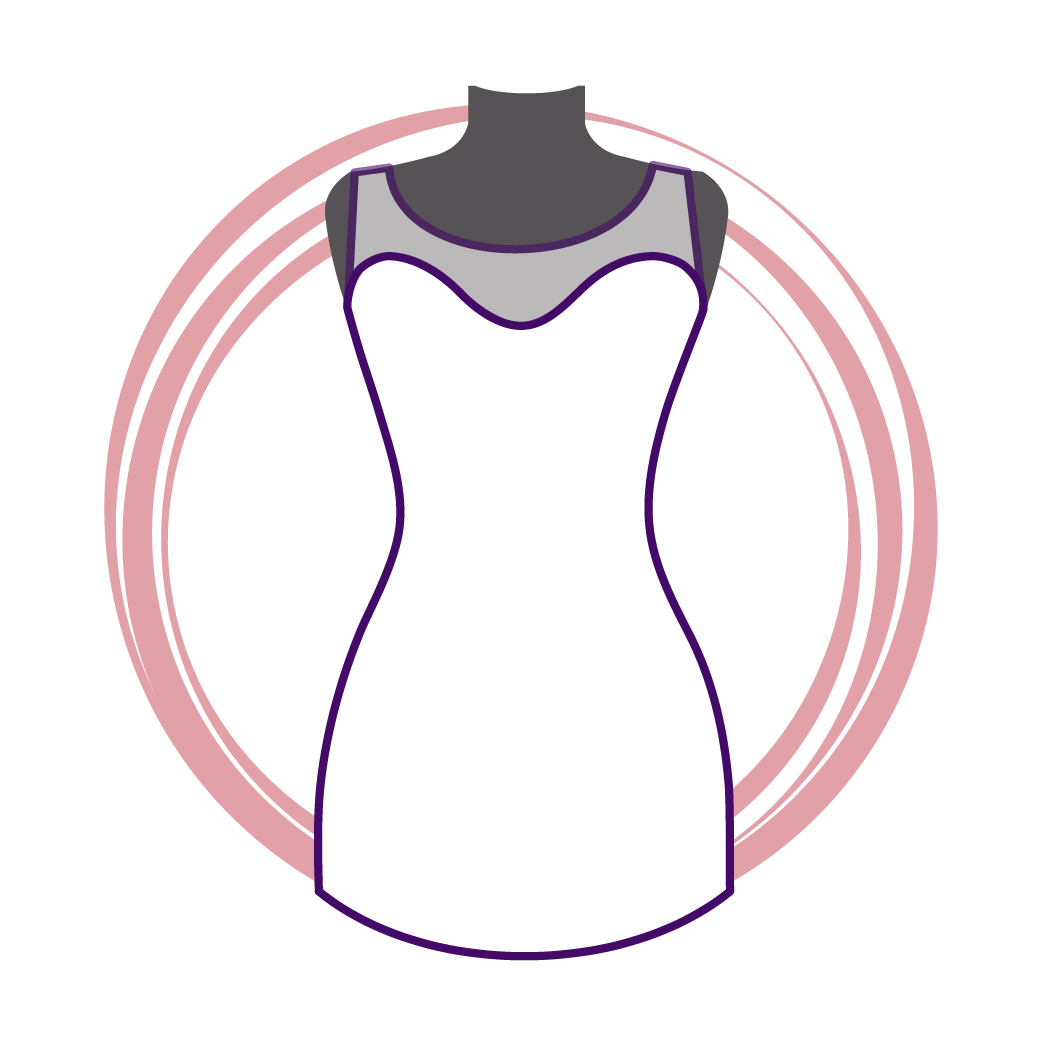 Sheer
semi sheer net or lace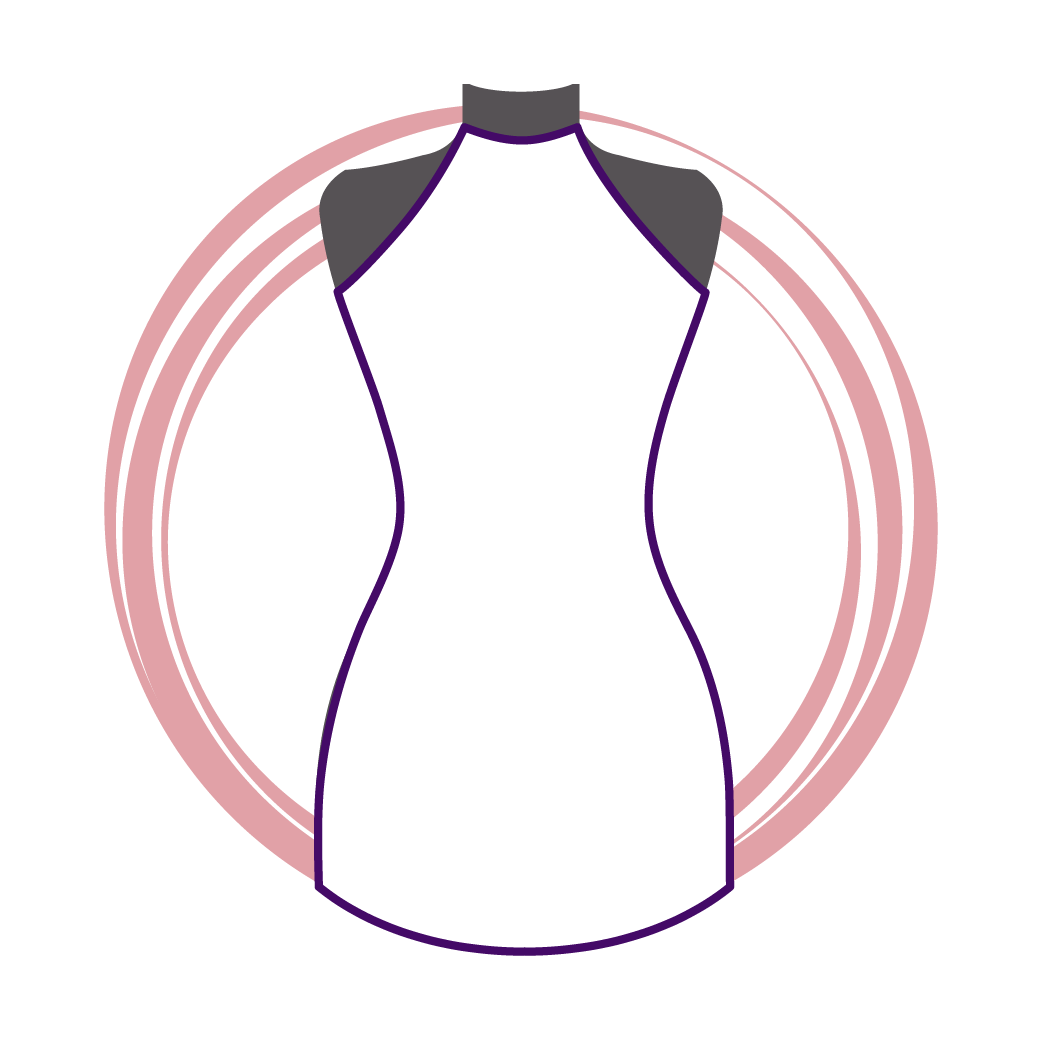 Halter
has straps that wrap around the back of the neck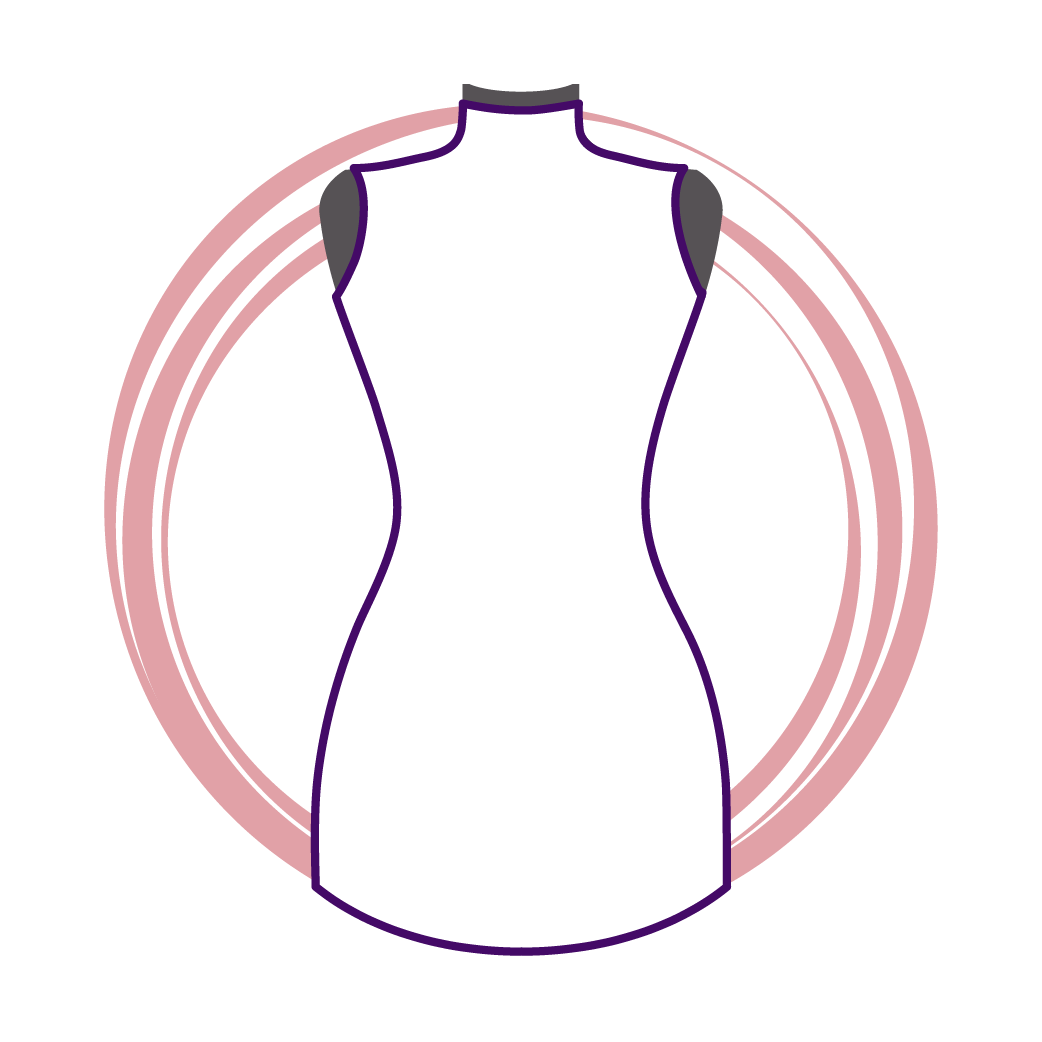 High Neck
features high neck/t-shirt neckline
Queen Ann
high rising collar at the back of neckline that sculpts low across the chest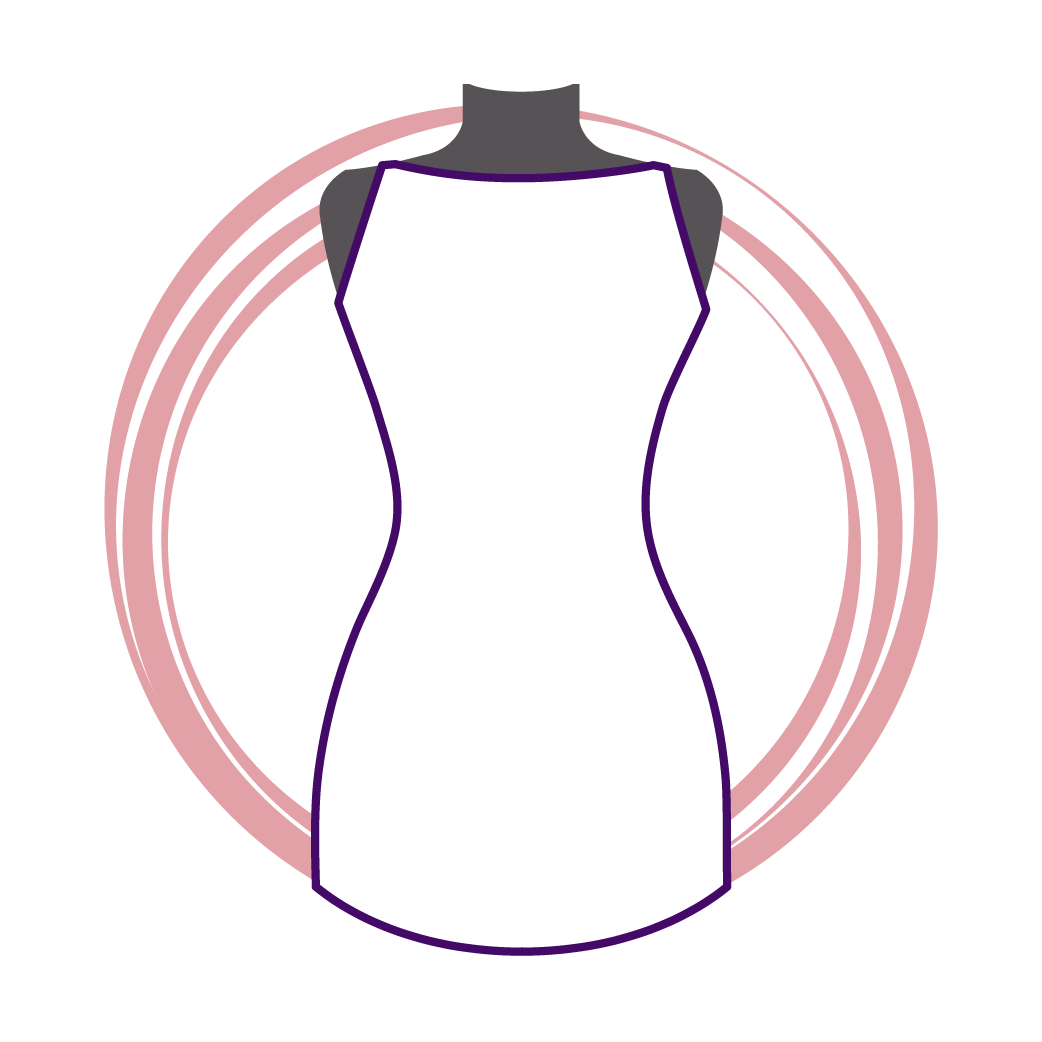 Bateau (boat neck)
follows the curve of the collarbone to the very tip of shoulders
Strapless straight across
straight across neckline with no curves and no straps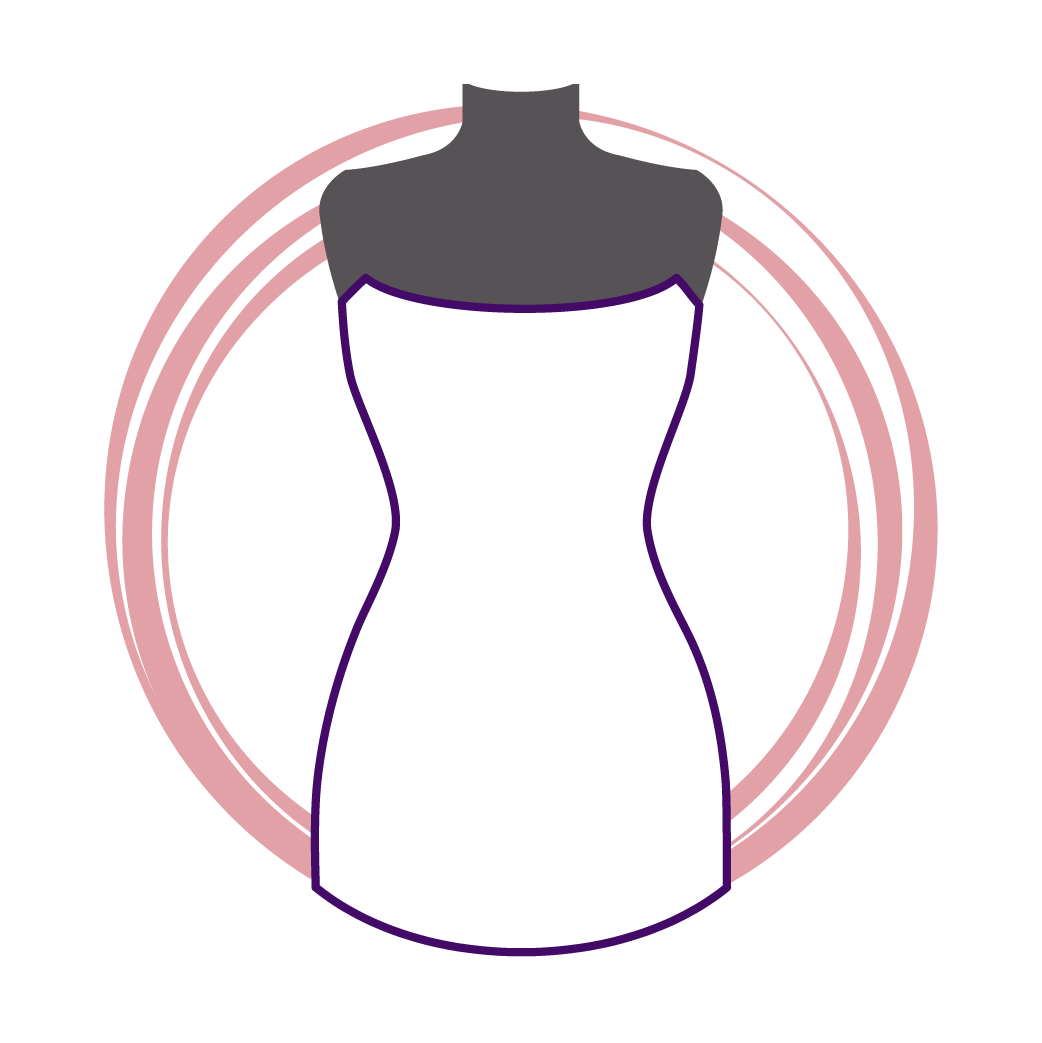 Strapless slight curve
neckline curves slightly up or down with no straps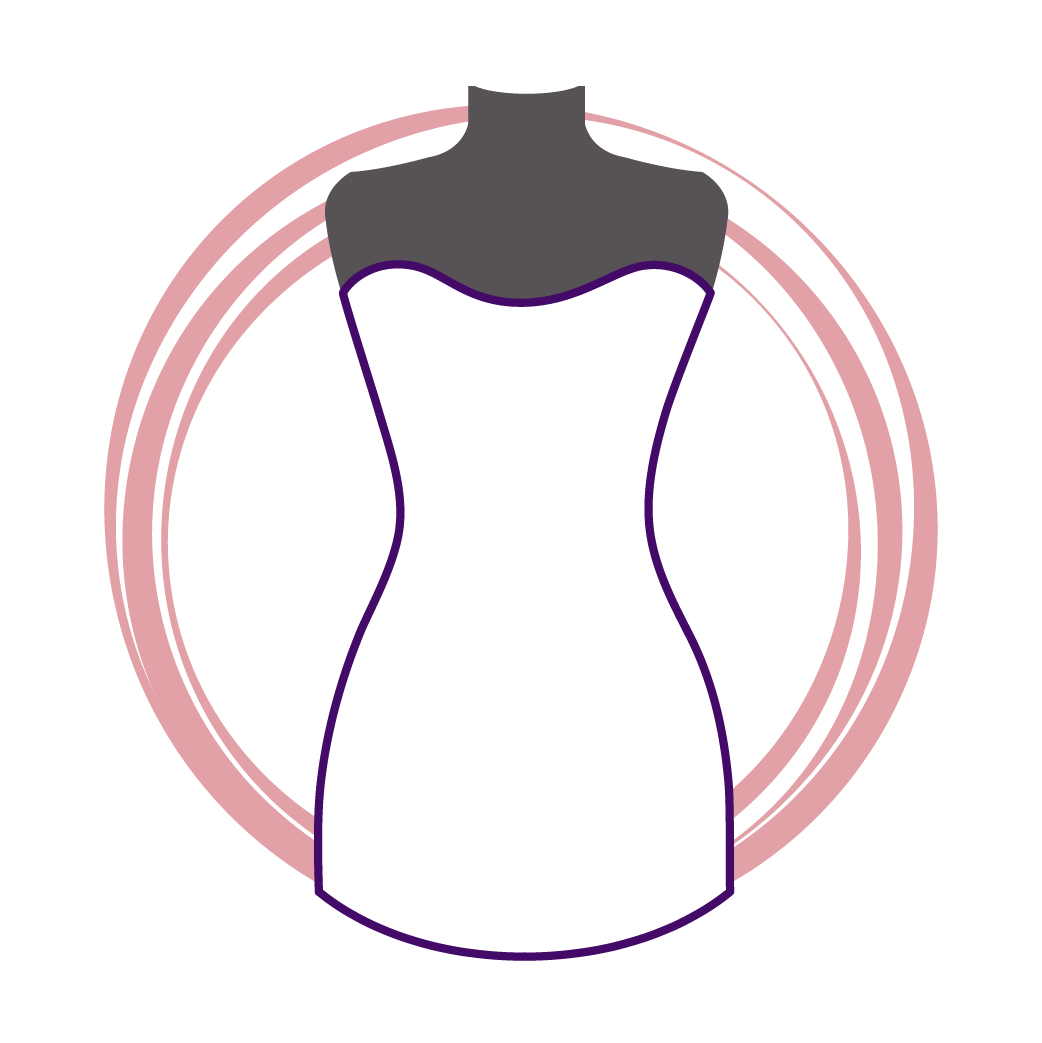 Strapless sweetheart
neckline is shaped like the top half of a heart
Waistlines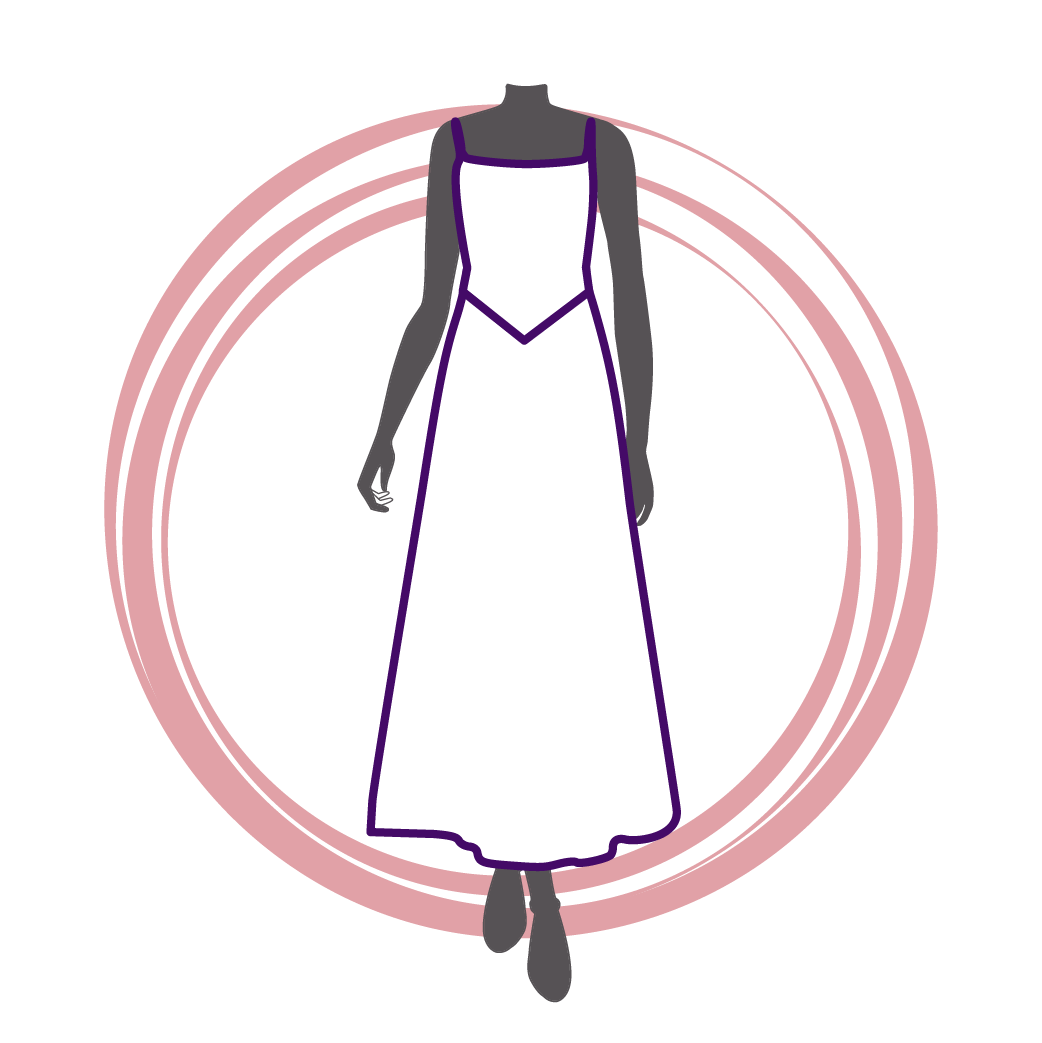 Basque Waist
waistline features a low U or V shape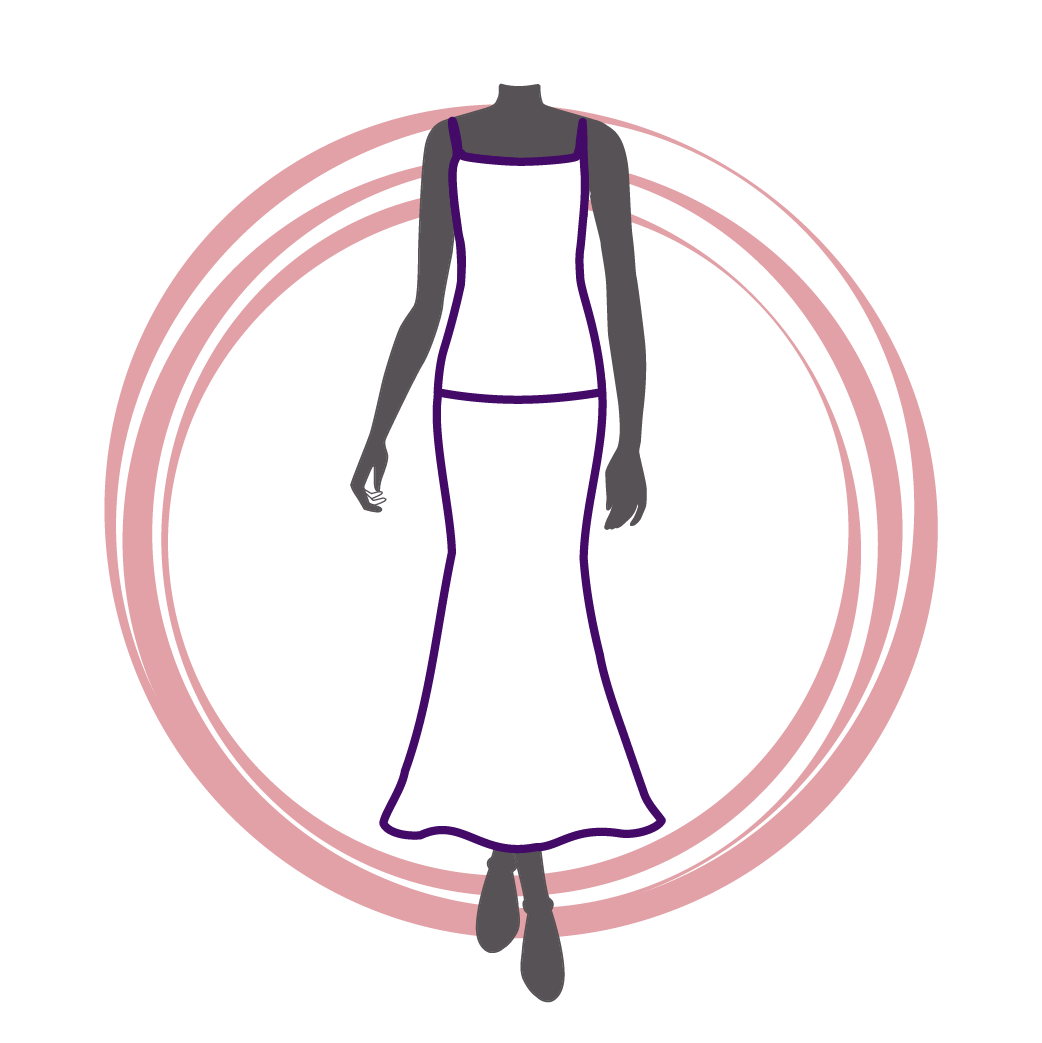 Dropped Waist
features a waist line below the natural waist at the mid hip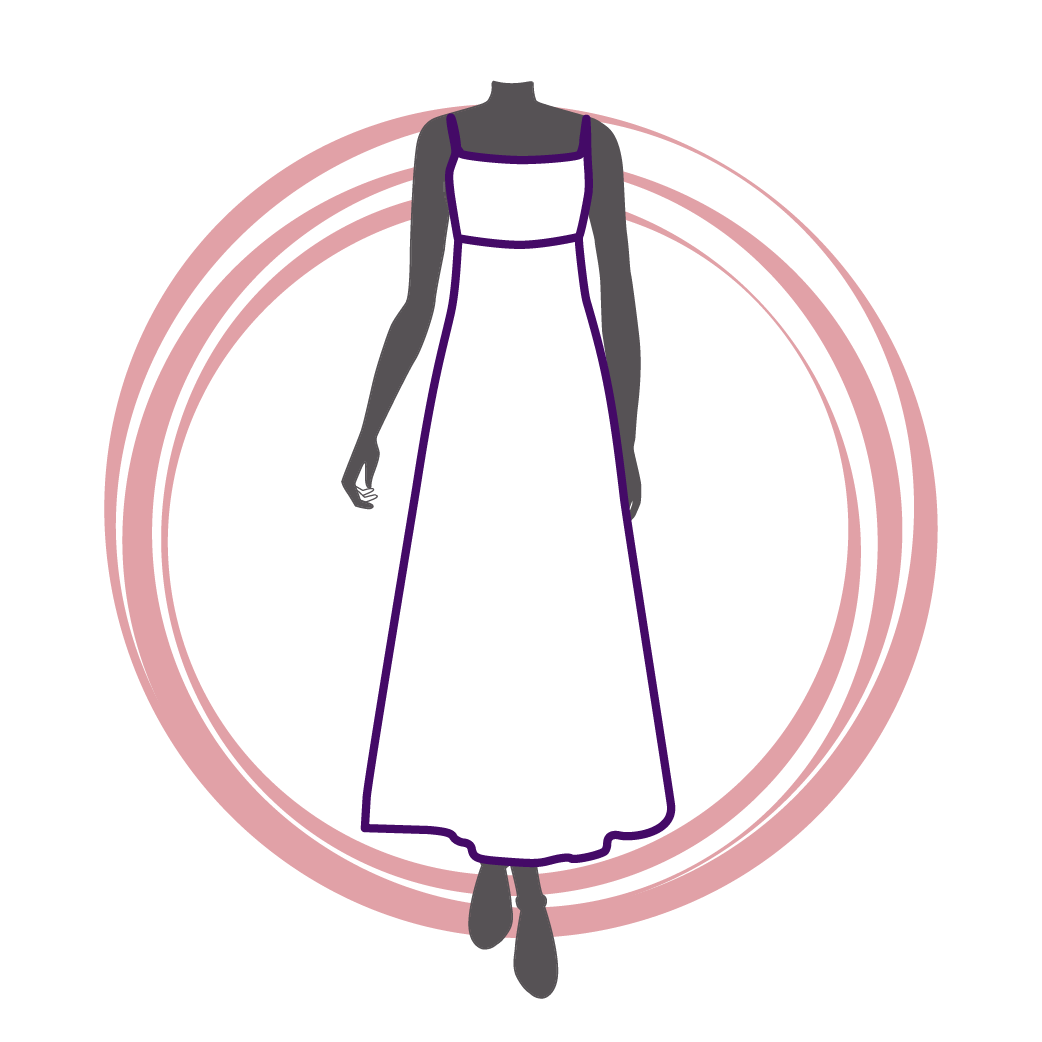 Empire
has a raised waistline that sits just below the bust, from which the rest of the dress flows down to the hem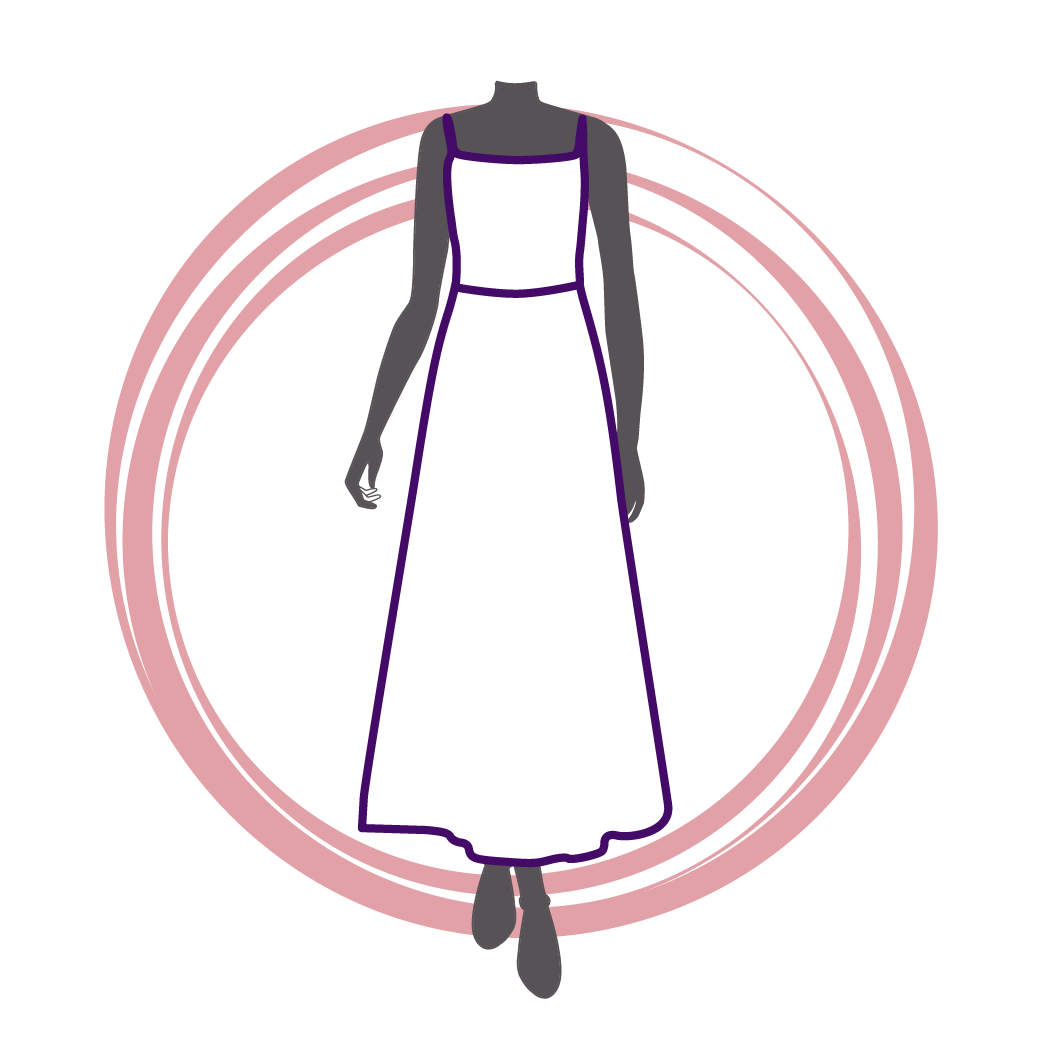 Natural Waist
waist line that hits at the natural waist (the indentation between the hips and the rib-cage)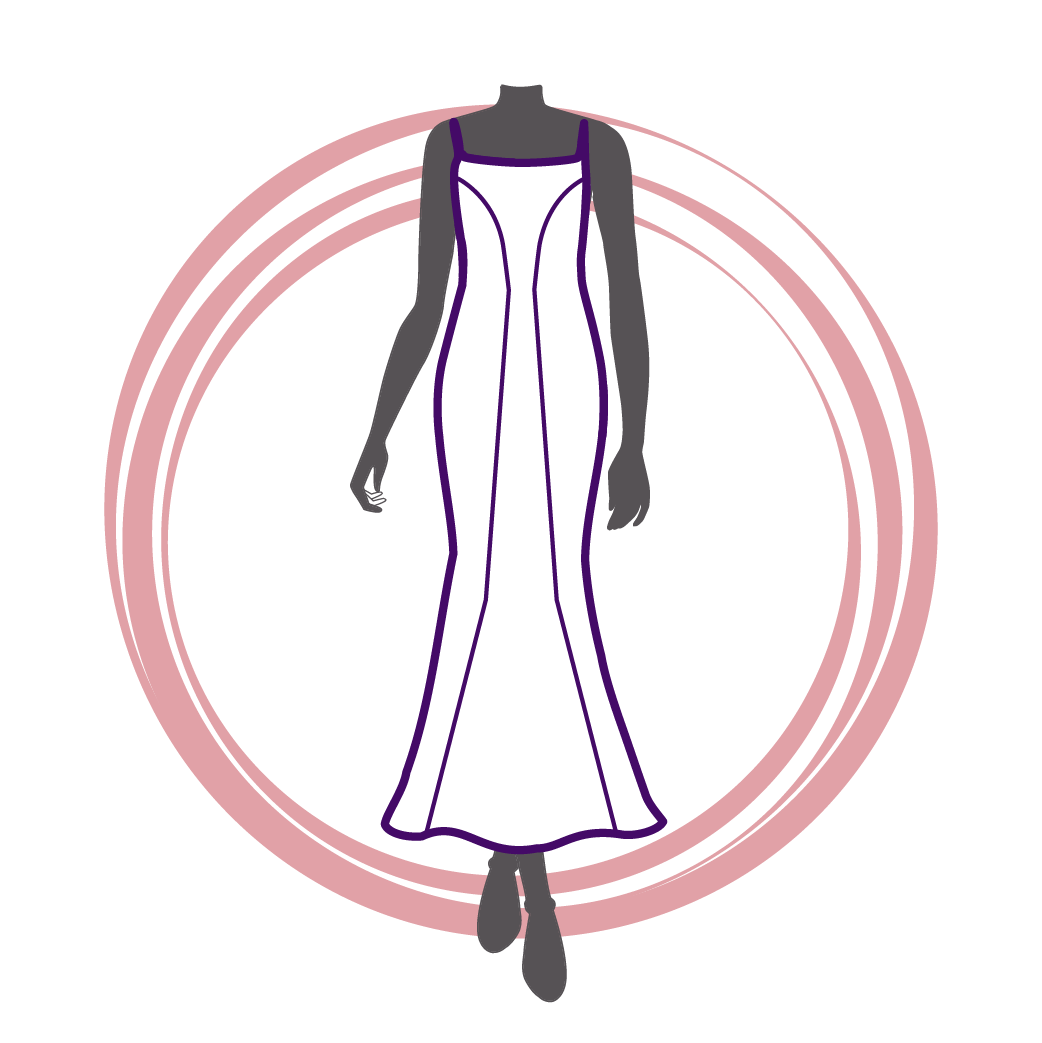 Princess
A-line silhouette with vertical seams down the front
Sleeve Style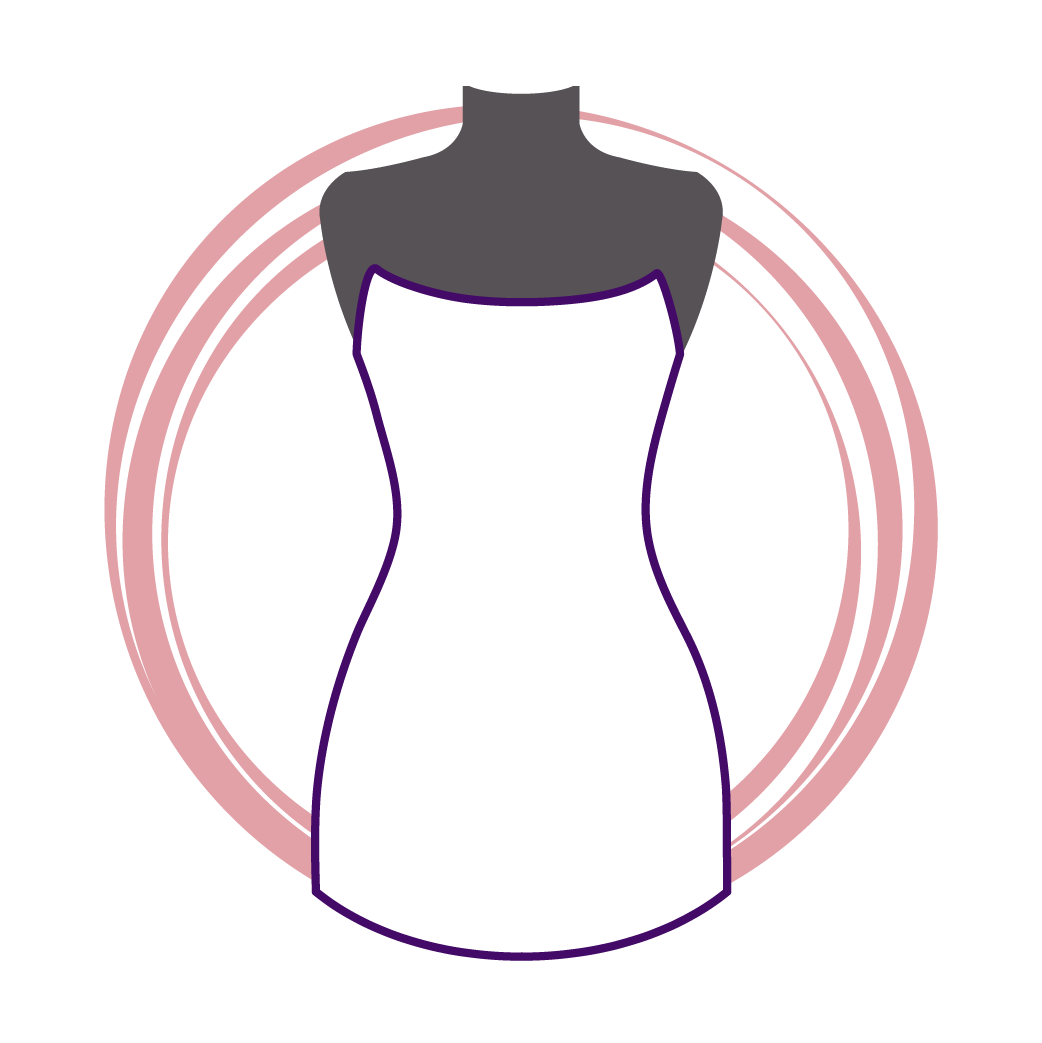 Strapless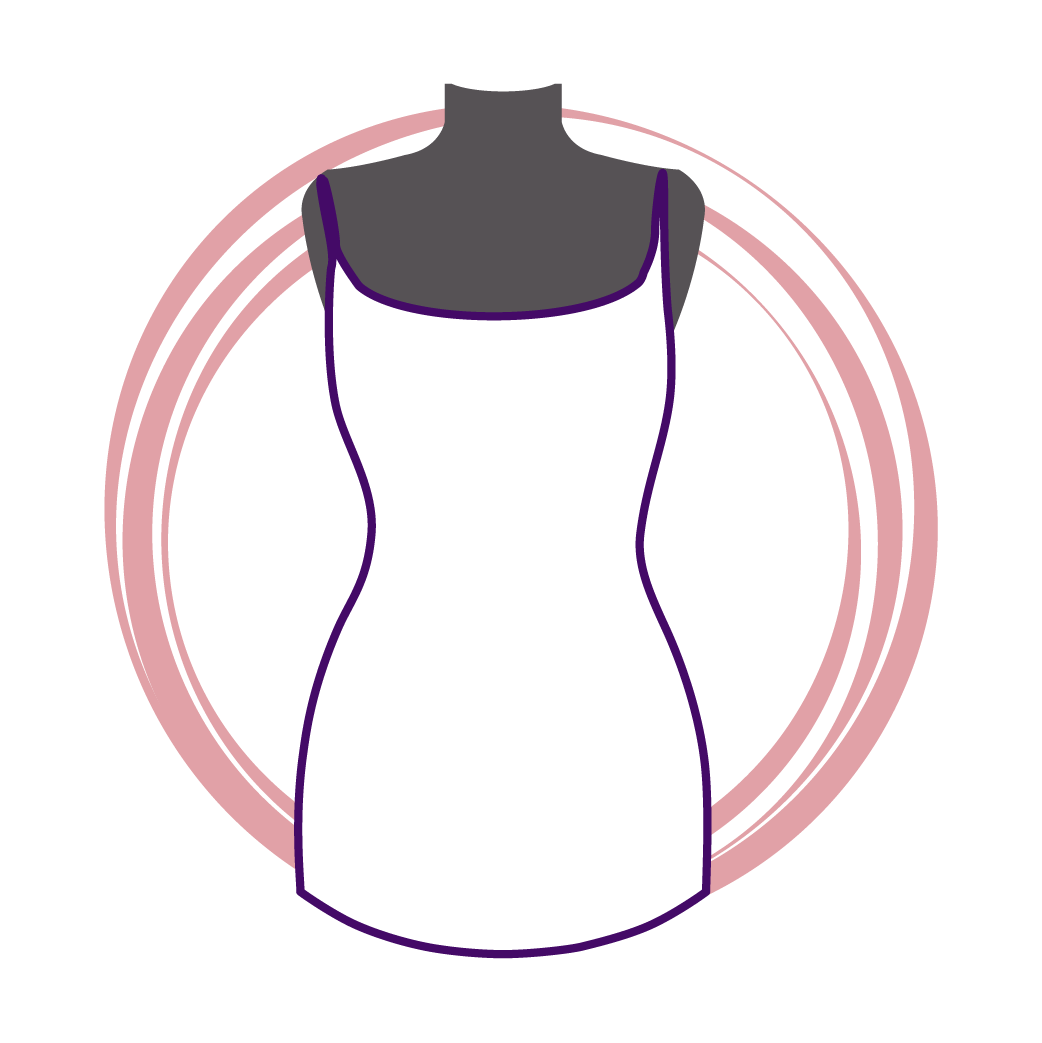 Spaghetti Straps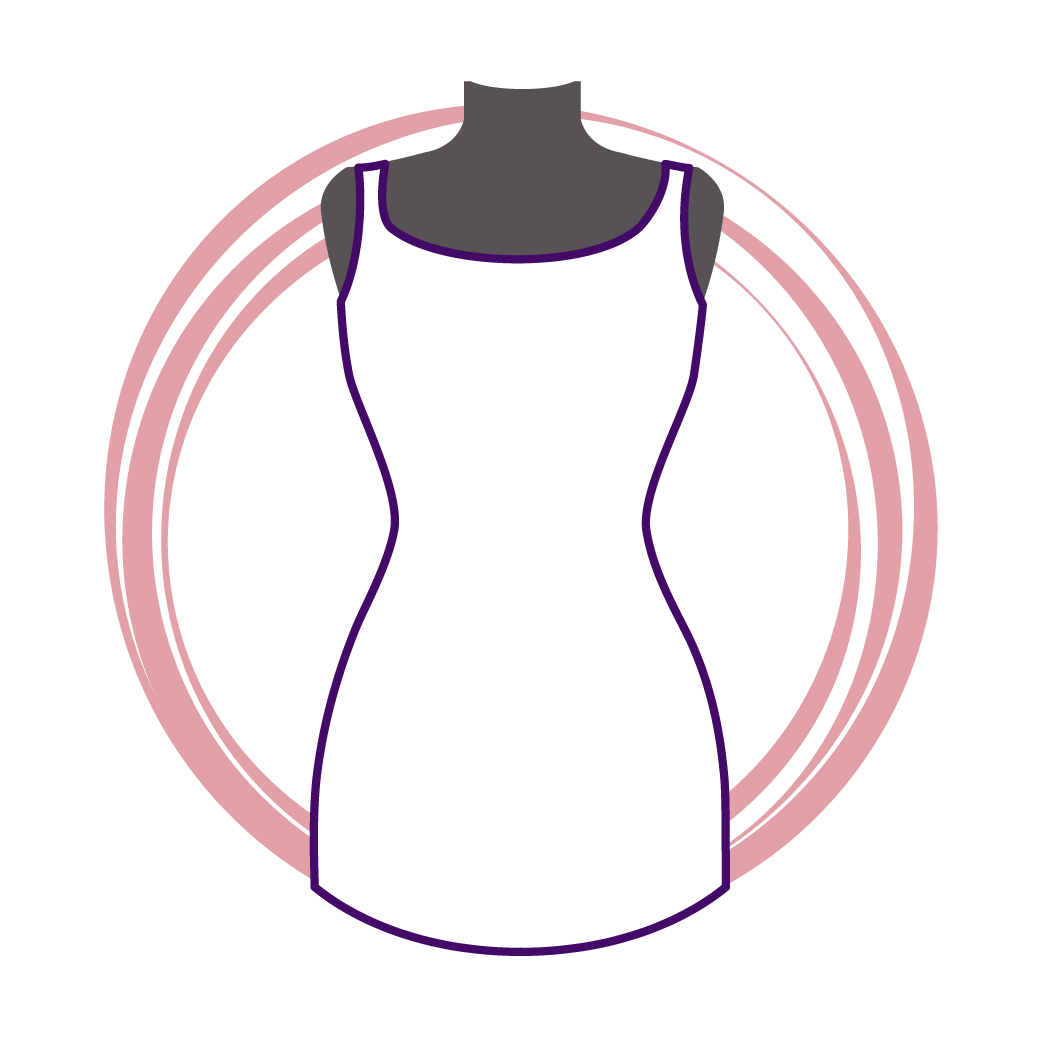 Straps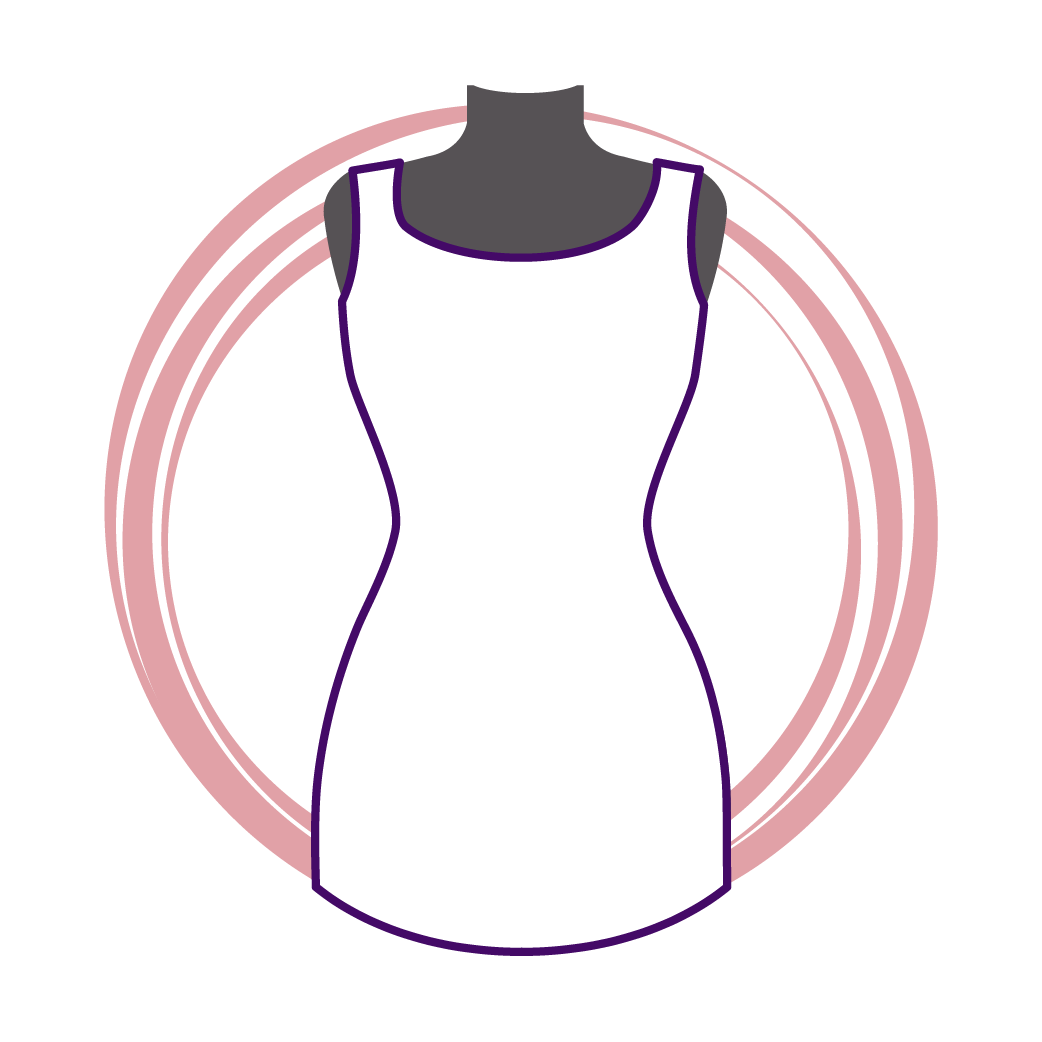 Sleeveless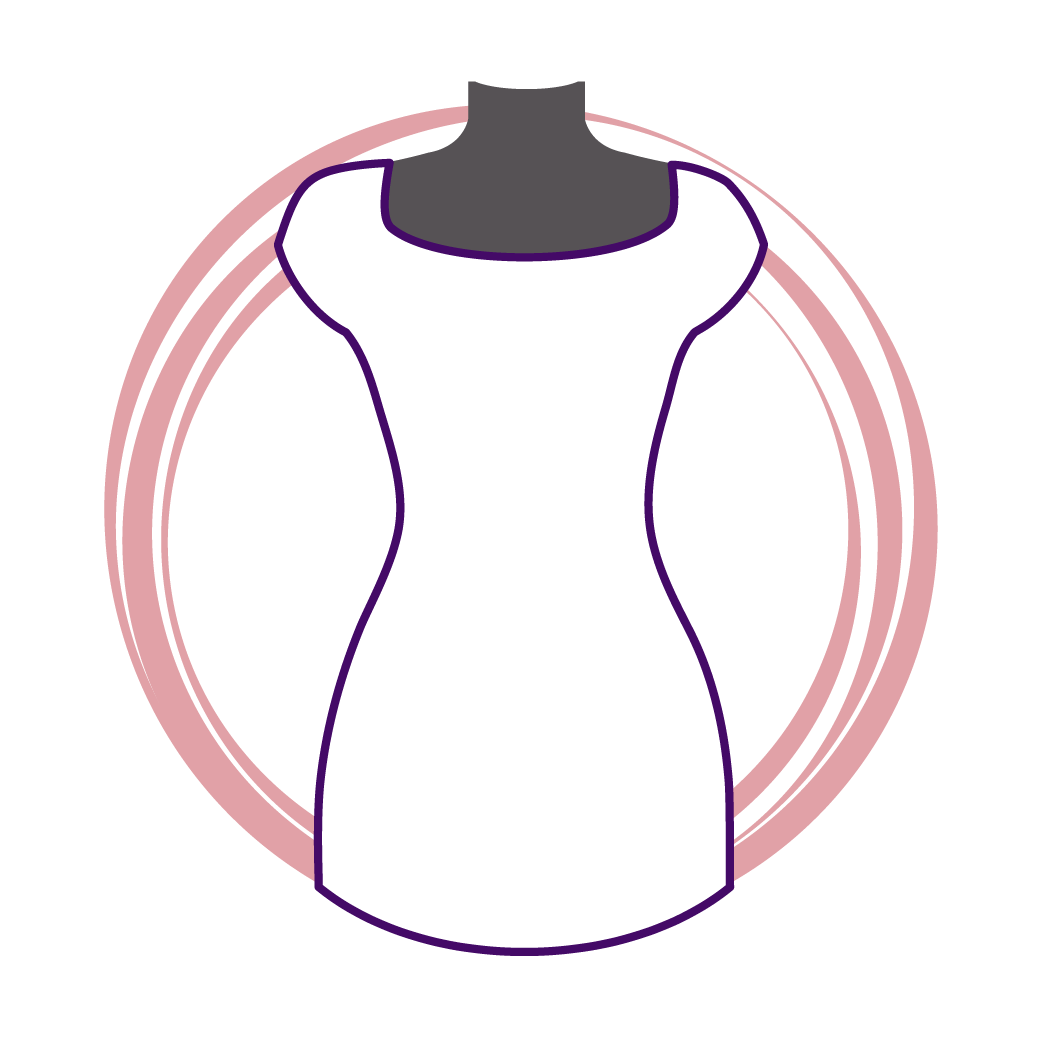 Cap Sleeve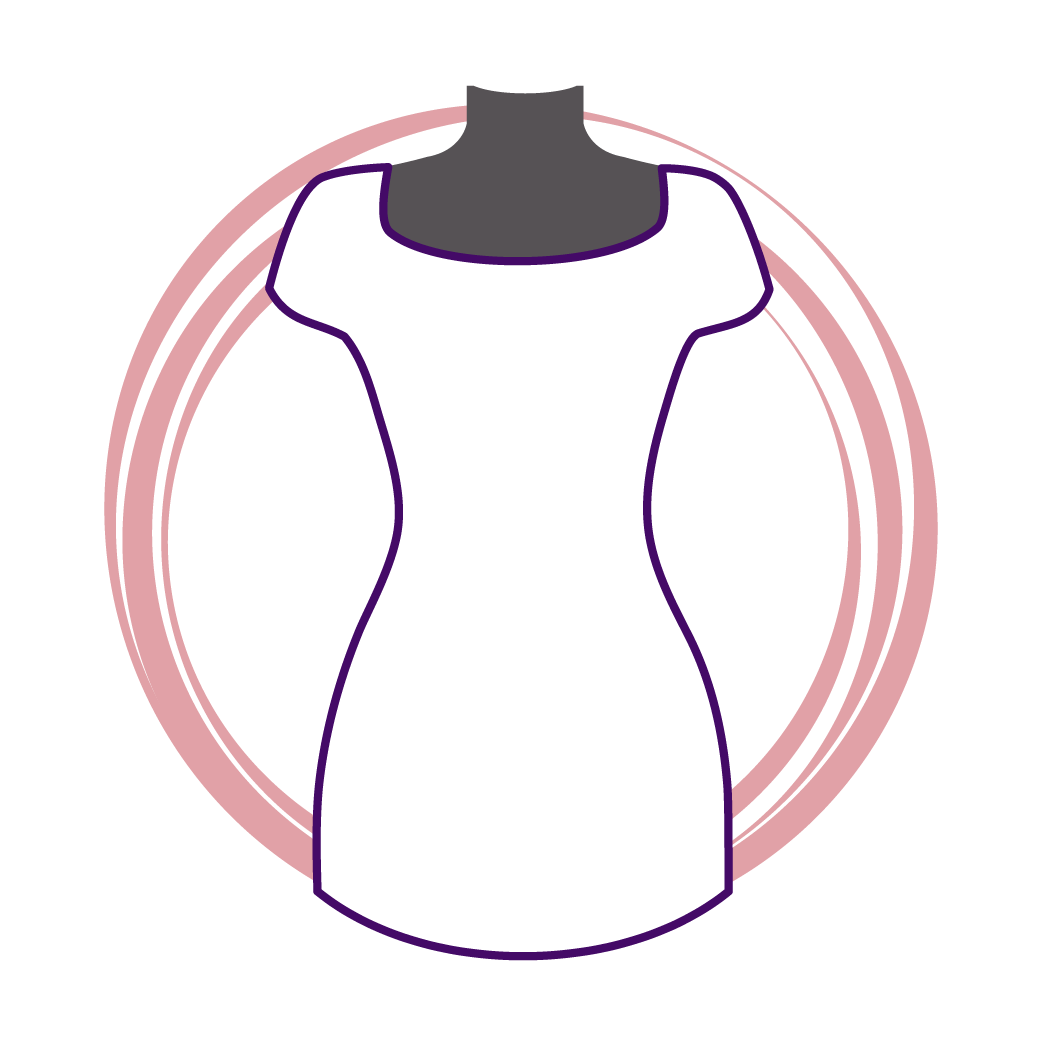 Short Sleeve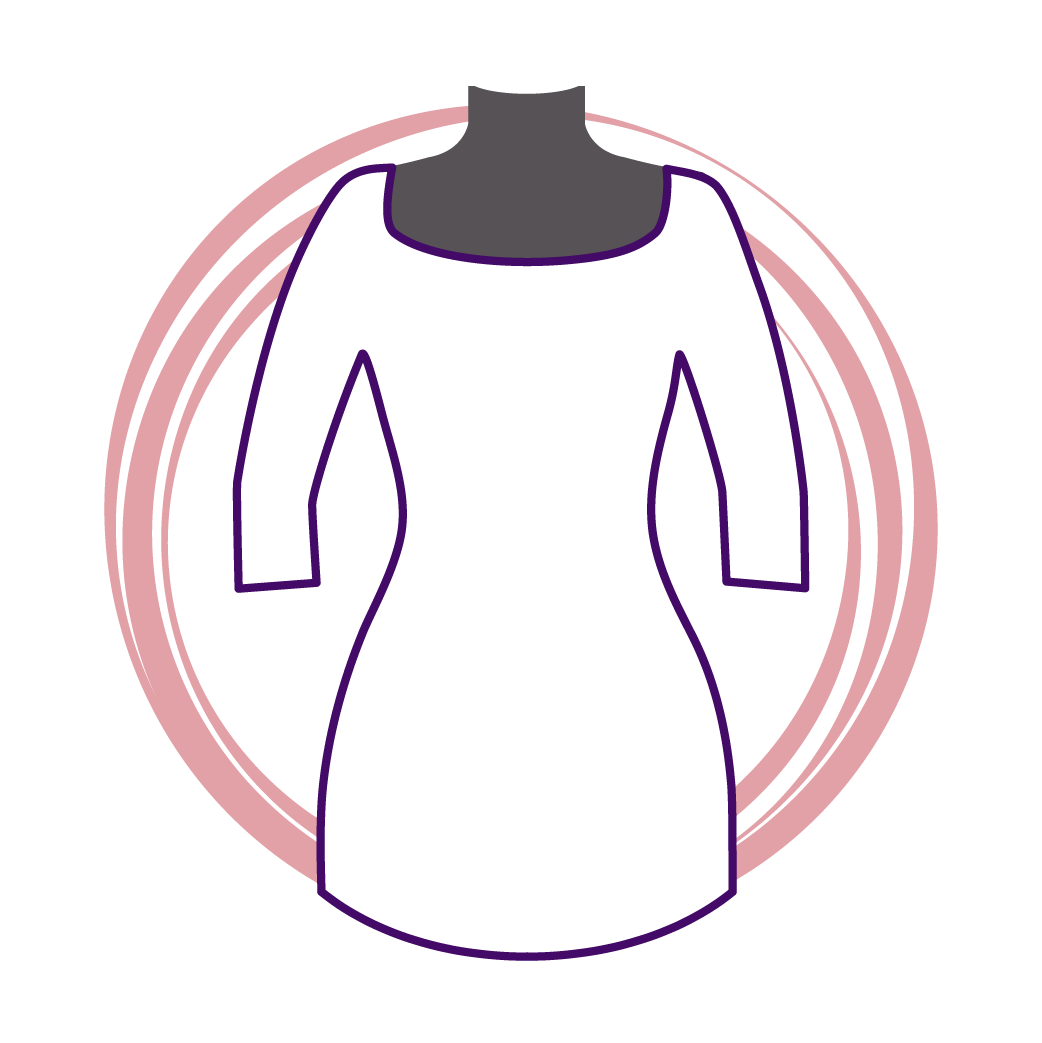 3/4 Sleeve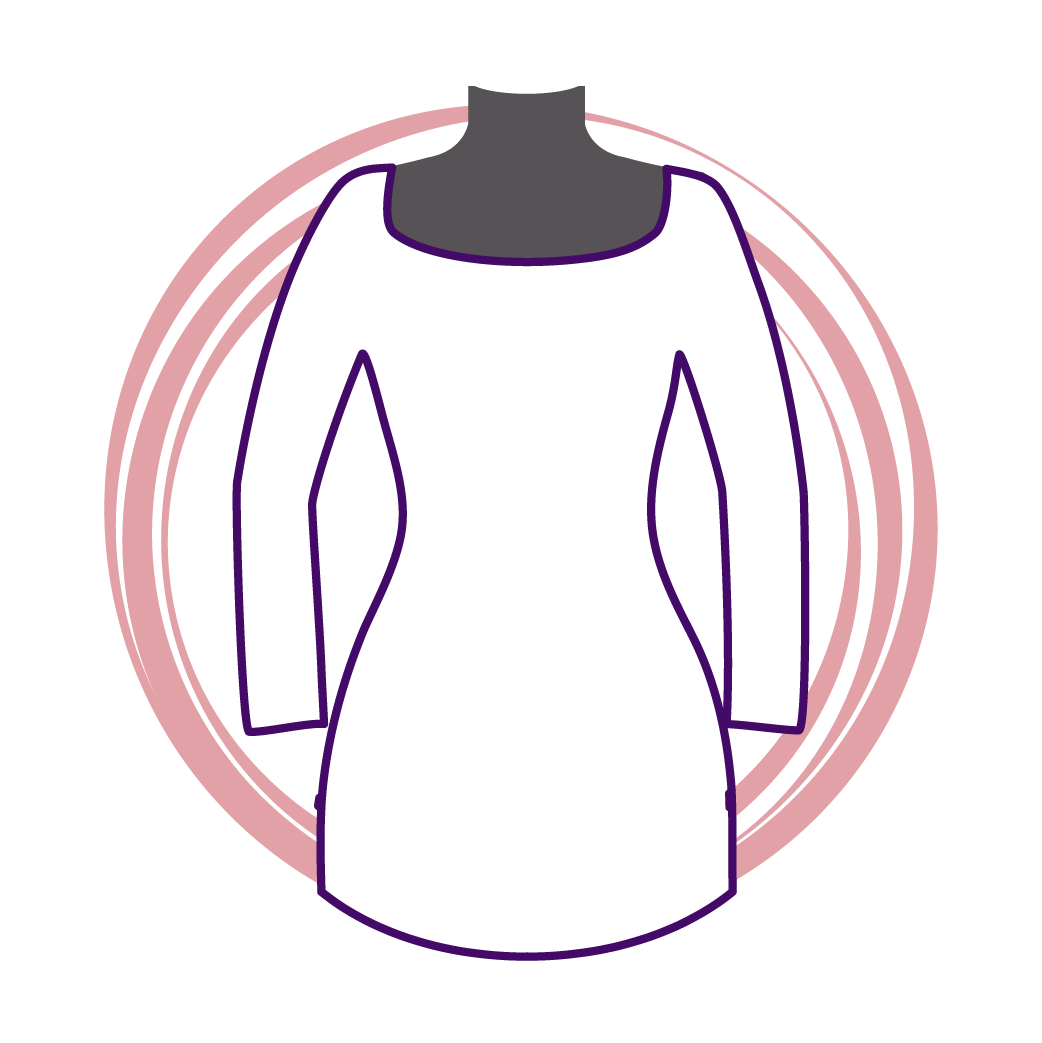 Long Sleeve
Trains
Sweep (also called brush) is the shortest trains -usually, the back hem is only a few inches lower than the front hem
Court is slightly longer than the brush, extending approximately 3 feet behind the waist
Chapel Length is generally 1 1/3 yards or 4 feet from the waistline
Cathedral Length Train is generally 2 1/2 yards or 7 1/2 feet from the waistline
Fabrics
A wedding dress can be made from either silk or polyester. How the fiber is woven determines if the dress is:
Charmeuse is lightweight, semi-lustrous soft, is satin-like to the touch
Chiffon is delicate, sheer, and transparent, with a soft finish. Often layered because of its transparency
Crepe is light, soft, and thin, with a crinkled surface
Duchesse Satin is lightweight hybrid of silk or polyester and rayon woven into a satin finish
Dupioni has a finish similar to shantung, but with thicker, coarser fibers, and a slight sheen
Georgette is a sheer and lightweight fabric with a crepe surface
Mikado is a brand of blended fibers, usually heavier than 100-percent silk
Organza: is a crisp and sheer like chiffon, with a stiffer texture similar, but more flowing than tulle
Satin is heavy and smooth with a high sheen on one side
Shantung is similar to a raw silk, characterized by its rough/nubby texture
Taffeta is crisp and smooth, with a slight rib
Tulle is netting (just like ballerina tutus)
Laces
Alençon is delicate needlepoint lace with a distinct floral pattern outlined with corded detail.
Guipure is heavy, large patterned decorative lace
Chantilly is the most romantic type, this delicate lace has a sheer quality and features flowers ribbons.
Point D'Esprit is lightweight lace with small dots woven into a scattered pattern. Often layered with over a dress for a whimsical feel.
Schiffli is a machine made lace embroidery. It is also known as chemical lace.